Matthew Lillard says not being cast as Shaggy in new Scooby Doo movie is a "bummer"
19 May 2020, 14:20 | Updated: 28 May 2021, 15:47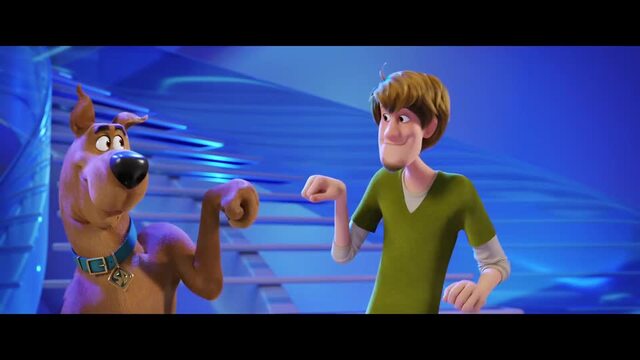 The official SCOOB! trailer
The live-action Shaggy in Scooby-Doo: The Movie, Matthew Lillard, is seriously annoyed that he didn't get cast in the new version, 'SCOOB!'.
Despite most of us having outgrown the Scooby-Doo franchise, we can't say we were not totally excited for the latest addition to the movies, 'SCOOB!', after it got released for online rental. However, one person who isn't so excited about the prospect of reuniting the gang and hitting the road in the mystery machine is...Shaggy himself, Matthew Lillard.
Matthew played our favourite human-sidekick in the previous live-action movies and has voiced the cartoon since 2009, but he's rightly pretty damn annoyed at the new movie being released, because he wasn't cast as Shaggy.
READ MORE: Scooby-Doo producer confirms Velma is gay
The 2020 movie features Will Forte as Shaggy, and is joined by Frank Welker reprising Scooby-Doo, Zac Efron as Fred Jones, Amanda Seyfried as Daphne Blake and Gina Rodriguez as Velma Dinkley.
Speaking to Entertainment Tonight of his disappointment (despite being kept on for the cartoon version), Matthew bluntly said: "About Scoob, I don't have a lot of nice things to say.
"I wish them well, I hope the movie does really well. I mean, it was a drag. And I was surprised that happened. And I think Hollywood's an interesting place and I've been around for a long time. Some of them are easier than others when you don't get a job, but that one was a bummer.
"I like playing the part I like sort of having a legacy and a career that I've spent 30 years doing. So I like the fact that I was that part, and it was a bummer that it went a different way."
We said he didn't hold back.
Dear SCOOB.

I hope you're everything the world needs in this time of crisis. Have a great opening. #zoinks. .

— matthew lillard (@MatthewLillard) May 15, 2020
Fan love has been pouring in for the actor, with childhood idolisers admitting that "he'll always be our Shaggy" and some even boycotting the new movie without his infectious character.
Grey DeLisle-Griffin has also been voicing Daphne for 20 years, and similarly expressed her disappointment at not being in the movie either. Tweeting her thoughts on the creation, she wrote: "People keep asking what I think of #SCOOB and honestly I probably won't ever be able to watch it.
"I'm certainly not saying that YOU shouldn't, but to listen to someone else doing the voice I've done for over 20 years is just too painful for me."
Justice for our 2002 icons!