Matthew Perry wanted Zac Efron to play him in a biopic
8 November 2023, 13:48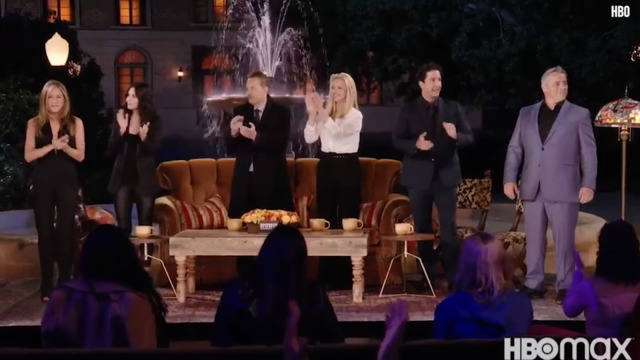 Watch the Friends The Reunion trailer
Matthew Perry was reportedly planning to make a movie about his life shortly before he died.
Matthew Perry's close friend Athenna Crosby has said that he wanted to make a biopic of his life with Zac Efron playing him.
Last month (Oct 28), Matthew Perry sadly passed away at the age of 54 at his home in Los Angeles. The star was best known for playing Chandler Bing in Friends but also used his platform to talk openly about sobriety and his struggles with addiction. Following his death, many friends, co-stars and fans have opened up about what Matthew meant to them personally.
The day before he died, Matthew had lunch with Entertainment TV host Athenna Crosby. Now, Athenna has opened up about their final conversation and revealed that Matthew was considering making a biopic about his life and career.
READ MORE: Matthew Perry's comments on how he wants to be remembered go viral after his death
Speaking to Entertainment Tonight, Athenna explained that they were discussing projects that Matthew hoped to work on in the coming months. Athenna said: "He was very optimistic about the future and we were talking about how there's been a public resurgence of interest in him lately and how he was hoping to utilise that to have a second act in his career."
Athenna then confirmed that Matthew wanted to make a biopic. She said: "He said he wanted to make a movie about his life. And he had worked with Zac Efron in the past on a movie and he said that he wanted Zac Efron to play him as a younger version in an upcoming biopic about him and that he was going to ask him soon to do that."
Fans of Matthew and Zac will of course remember that Zac plays a younger version of Matthew in the hit film 17 Again.
Athenna explained that Matthew wanted the biopic to help others who struggle with addiction. She said: "He was so looking forward to [...] really championing that cause to help more people. He really wanted to use his fame and notoriety to provide a platform for other people struggling with addiction recovery."
She then added: "He wanted to use his fame to highlight other people's stories of addiction and recovery and also use a lot of his own personal funds to donate to people to help them on that journey."
Madison Beer Explains Every Song On 'Silence Between Songs' | Making The Album