Rachel McAdams wants to play Regina George as an adult in a Mean Girls sequel
19 May 2020, 15:06 | Updated: 31 March 2023, 17:41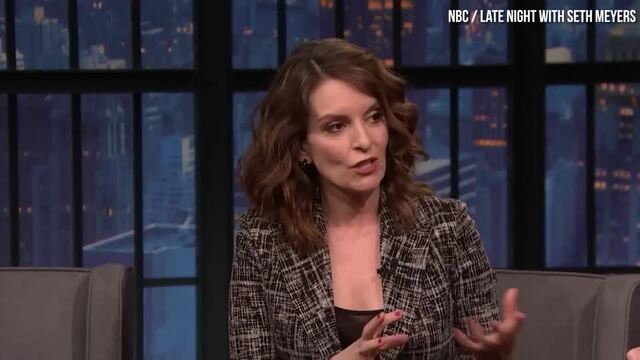 Tina Fey reveals new Mean Girls movie cast
Lindsay Lohan has also revealed that she wants to star as Cady in another Mean Girls movie with the original cast.
Rachel McAdams has revealed that she would love to play Regina George all grown up in a Mean Girls sequel and we need it.
It's no secret that Mean Girls is the most fetch movie of all time. As soon as it was released in 2004, it became a teen classic and, ever since, people have been falling in love with it year on year. From the iconic cast to the hilarious quotes, few films have such a long-lasting impact.
READ MORE: Amanda Seyfried says all four original Mean Girls want to star in the new musical movie
Now, Rachel McAdams has said that she would be interested in starring in a sequel, and Lindsay Lohan is down too.
During the Heroes of Health: COVID-19 Stream-a-thon, Rachel McAdams was asked which of her characters she would play again if ever she had the opportunity, and she said Regina. "I always want to go back and do all of them again. You really fall in love with them. I mean it would be fun to play Regina George later in life and see where life took her after Mean Girls."
Rachel actually echoed the same sentiments in a 2016 interview with E!. Speaking about a possible Mean Girls sequel she said: "We got to have a reunion at a photo-shoot a couple of years ago and it wasn't enough." She then teased that she thinks Regina would have had a few babies by now and they would have been "plotting her demise in the womb."
Lindsay Lohan has also repeatedly said that she wants to do a Mean Girls sequel with the original cast. Speaking on Lights Out with David Spade last month (April 14), Lindsay revealed: "I wanted to come back with a Mean Girls 2 with the same cast, work with Tina Fey, and the whole crew again. I was excited to do that. But that's all in their hands, really."
While a Mean Girls sequel isn't in the works yet, Tina Fey recently confirmed that she is adapting Mean Girls: The Musical into a film. The movie is set to begin filming in 2023.
Tina Fey and Tim Meadows will be reprising their roles as Ms. Norbury and Principal Duval alongside a cast that includes Reneé Rapp as Regina and Angourie Rice as Cady. Amanda Seyfried has also revealed that all four original Mean Girls are hoping to appear in the film in some capacity. It's unclear if they will though, after negotiations reportedly stalled.
Read more Mean Girls news here:
ATEEZ Spill Their Secrets In 'The Tower Of Truth' | PopBuzz Meets