Millie Bobby Brown Just Had To Cancel An Appearance For A Pretty Serious Reason...
27 March 2017, 12:33 | Updated: 6 October 2018, 00:11
#ProtectTheChildren
If you're not familiar with talented actress and all round babe Millie Bobby Brown then you should probably GTFO right now. It goes without saying that Millie, who plays Eleven in Stranger Things, has become one of Hollywood's most sought after personalities. In less than a year, she's been on more chat shows and done more appearances than we have had hot dinners between us. (And that's a lot of hot dinners.)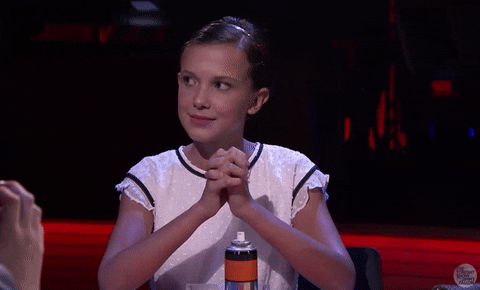 NBC / via giphy.com
This year, it seems like Millie has been going full speed ahead without stopping for a break - you've only got to peep her Instagram and Snapchat to see that. From glamming it up at the Golden Globes to slaying at the SAGs, our Eggo Queen has thrown herself into even more appearances on top of heading back to set to start shooting Stranger Things season two.
But it seems as though it's all got a bit much for the thirteen year old who had to take to Instagram yesterday (March 26) to let her fans know why she had to cancel a convention event at the very last minute in the most maturest way possible.
She said: "Hey guys, I've never had to do one of these videos before. But I have had to cancel a Comic Con at the last minute, which is something I've never done and something I am planning on never doing again. I just think I've worked too hard and I have to rest as I've had a really long shoot and I'm still filming Stranger Things. I'm sorry to everyone who was going and I promise you guys I'm gonna get back to you. I love you guys all, thank you so much for your continued support and um, thank you."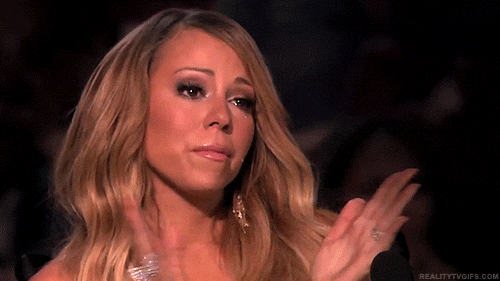 FOX / via giphy.com
First of all, how is she so damn mature?! And second, poor baby. The comments alongside her video on Instagram were all full of nothing but support and concern for her wellbeing (she's only thirteen!) and we think it's safe to say that no one is going to be annoyed by her cancellation. Health, both mental and physical, is way more important than a selfie.
Rest up, Millie and take all the time you need - we've got a Demogorgon to defeat this Halloween!
Netflix / via giphy.com