Miranda Cosgrove Finally Spoke About That Drake & Josh Drama And It's… Interesting
29 June 2017, 11:14
Did Megan get invited tho?
If you've been waiting for the infamous Megan Parker to weigh in on the Drake and Josh wedding drama, today is your lucky day. Miranda Cosgrove has just spoken about the entire fiasco and to be honest, she's refusing to take sides.
Speaking to Entertainment Tonight on the yellow carpet at the Despicable Me 3 premiere in LA, Miranda was asked if she actually went to Josh's wedding herself or if she stayed at home uninvited like Drake.
Her answer? Nope, she didn't go either. (No word on whether or not she was actually invited though and no word on whether or not her alter ego Megan was the one who intercepted Drake's invitation and deleted it before he saw it.)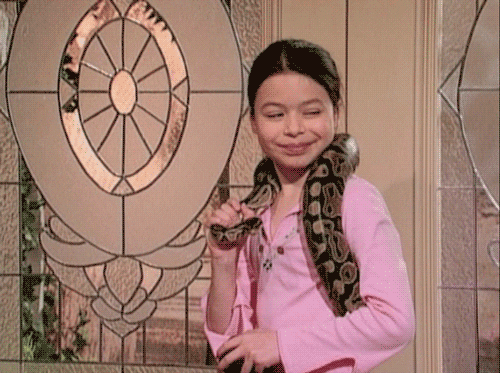 Nickelodeon
She was then asked what she thought about the salty tweets that Drake sent out after realising he didn't get invited to the wedding and she dodged the question like an absolute pro.
"I'm just happy for Josh, I hope he has a good marriage. It's exciting. It's just like crazy to me that so much time has passed. So many of my friends and people that were on Nickelodeon with me are married now, it's crazy."
Nice dodge, Miranda.
Miranda did also reveal that she catches up with a few of her cast members once in a while and that she HAS been invited to and will attending Drake's birthday in a few days. So we guess that she's sort of low-key on Drake's side, right? *sigh* Take me back to 2004 when everyone was friends and no one was getting married.
So there you have it, Megan has spoken. You can stop worrying about it now and get back to living your life.
Nickelodeon
____ ____ ____ ____ ____
Listen to the #PopBuzzPodcast with GLOW's Alison Brie right here or subscribe for free on iTunes to get new episodes sent straight to your phone every Friday.