WATCH: Moana's 'How Far I'll Go' Sung In 24 Different Languages Will Blow Your Mind
19 December 2016, 16:04 | Updated: 8 May 2017, 17:09
Is there anything more magical than a Disney song sung in a different language?
Remember when we found that incredible video of all your favourite Disney Princesses singing in their native languages? We're not sure we've even recovered from the majesty of those videos yet.
Well, the newly released Disney Box Office banger Moana, which has a soundtrack written by Hamilton's Lin-Manuel Miranda, just got the same treatment. Alessia Cara's soundtrack number 'How Far I'll Go' has been covered in 24 different languages, each one as majestic as the first. We're talking everything from Hebrew to Hungarian and from Thai to Tahitian and it's absolutely incredible.
Listen to the song below and prepare to get goosebumps.
Well damn, to write a song that sounds PERFECT in any language is a serious feat. And to quote @angxlngvyxn on Twitter, we too are screaming in 24 different languages.
Slaaaaaay us, Disney!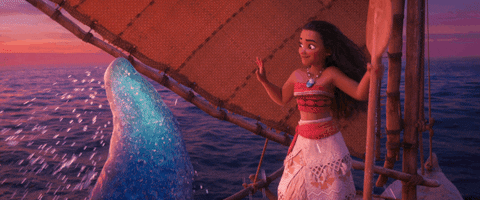 via giphy.com
___ ___ ___ ___ ___
Catch Zara Larsson on the #PopBuzzPodcast right now. Subscribe for free on iTunes to get new episodes sent straight to your phone every Wednesday.