Moana's Auli'i Cravalho praised for not playing Moana in the live-action remake
23 May 2023, 16:43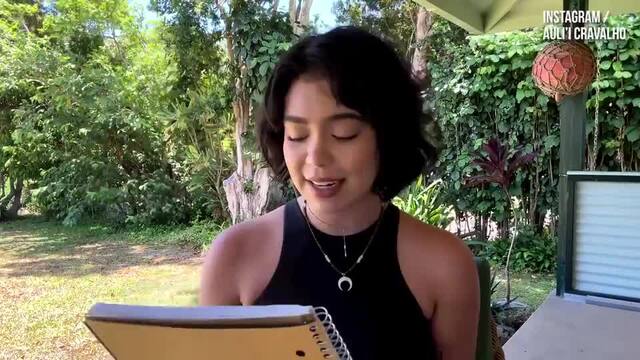 Auli'I Cravalho explains why she's not playing Moana in the live-action movie
Auli'i Cravalho explains why she won't be playing Moana in the live-action movie.
Moana fans are praising and applauding Auli'i Cravalho, the voice of Moana in the original 2016 Disney movie, for her "respectful" decision to not reprise her role as the lead character in the upcoming live-action remake.
Moana, which was Auli'i's first major role, sky-rocketed the then-14-year-old actress to fame. Auli'i starred in the animated hit alongside Dwayne Johnson, and the film went on to become a beloved Disney classic.
Now, with the news that a live-action version is currently in the works, Auli'i has shared that she's decided to take herself out of the conversation when it comes to casting live-action Moana, so that another young actress of Pacific Island descent can make it their own.
In an Instagram post shared on May 20th, Auli'i explained why she won't be playing Moana on the big screen again, as the live-action version of the character.
"When I was cast as Moana at 14, it wonderfully changed my life and started my career," she said. "In this live-action retelling, I will not be reprising the role. I believe it is absolutely vital the casting accurately represents the characters and stories we want to tell."
16-year-old Moana is from the fictional island of Motunui, which is based on the real heritage and culture of multiple Polynesian islands including Hawaii, Samoa and Tonga (to name a few). Auli'i, now 22, was born in Hawaii and is of native Hawaiian descent.
"So, as an executive producer on the film, I cannot wait to help find the next actress to portray Moana's courageous spirit, undeniable wit and emotional strength," she continued. "I'm truly honoured to pass this baton to the next young woman of Pacific Island descent, to honour our incredible Pacific peoples cultures and communities that help inspire her story. And I look forward to all the beautiful Pacific representations to come. Mahalo."
Fans have flocked to Auli'i's comment section to applaud her decision to not play the role and focus on finding and nurturing the next talented actress to take on the role.
"Much respect to you Auli'i," one fan commented on her post. "With the issue of colourism in the Lilo and Stitch remake, while it would be interesting to see the same actress portray the character in a live-action remake. I appreciate that you want this version of the role to go to someone who could reflect Moana authentically."
Another added: "Hooray!!! I was so hoping this would happen, we need more Pacific Islander names in the industry🙌👏"
Others were sad that Auli'i wouldn't be playing Moana, but loved her reasoning behind it: "A bit sad that we won't get to see you as a live action Moana but at the same time, executive producer AND using the opportunity to lift up another deserving young Pacific Islander?? We love to see it 🥰👏"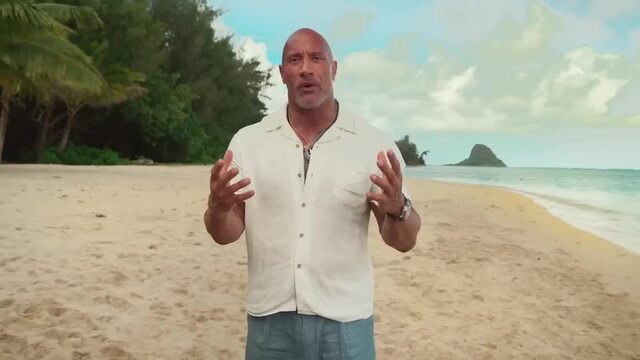 The Rock announces live-action Moana
No announcements for the role of Moana have been shared yet, but one role has already been confirmed: Dwayne Johnson will reprise his role as deimgod Maui.
In a video message earlier this year, Dwayne confirmed that not only was the live-action movie was in the works, but he would be producing and starring as Maui.
"I'm deeply humbled and overcome with gratitude to bring the beautiful story of Moana to the live-action big screen," he said. "This story is my culture, and this story is emblematic of our people's grace and warrior strength. I wear this culture proudly on my skin and in my soul, and this once-in-a-lifetime opportunity to reunite with Maui, inspired by the mana and spirit of my late grandfather, High Chief Peter Maivia, is one that runs very deep for me."
READ MORE: QUIZ: How well do you remember Moana?
Jonas Brothers vs. 'The Tower Of Truth' | PopBuzz Meets