Monster season 2 will be about the Menendez brothers and their murders
2 May 2023, 17:37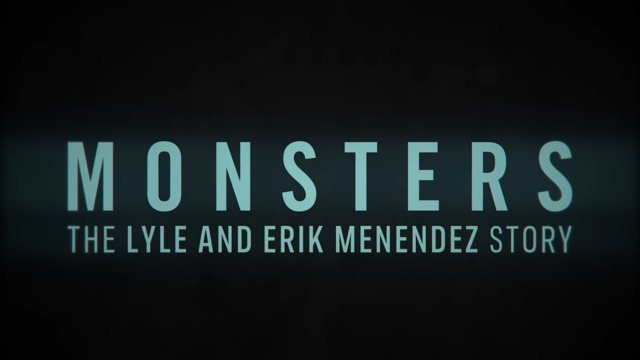 Watch the first MONSTERS: The Lyle and Erik Menendez Story teaser
Monsters: The Lyle and Erik Menendez Story will act as a follow up to Monster: The Jeffrey Dahmer Story.
Netflix have confirmed that season 2 of their divisive Monster anthology series will tell the story of the Menendez brothers.
Ever since Netflix announced that they would be making a second season of their controversial Monster series, fans have been wondering who the show would focus on next. Season 1 tells the horrifying true story of serial killer Jeffrey Dahmer from the perspective of his victims. However, the series received backlash from the real families of Dahmer's victims.
Now, Netflix have dropped the first teaser for Monster season 2 and revealed that it will focus on Lyle and Erik Menendez.
READ MORE: Dahmer victim's mother calls out Evan Peters' Golden Globes win
What will Monster season 2 be about?
Monster season 2 is titled Monsters: The Lyle and Erik Menendez Story. The new series will explore the lives of Lyle and Erik Menendez who were found guilty of murdering their parents in 1996. The brothers were initially not treated as suspects in the case. However, after months of investigation, the police found evidence that incriminated Lyle and Erik.
The trial became the subject of national attention because it was broadcast live on Court TV. Lyle and Erik both stated that they committed the murders out of self defence. They claimed that their parents were abusive. Ultimately, they were both convicted for murder and sentenced to life without parole. To this day, the pair remain incarcerated.
When does Monsters: The Lyle and Erik Menendez Story come out?
In Netflix's first teaser video for Monsters: The Lyle and Erik Menendez Story, they reveal that the project is set to come out in 2024. In the clip, you can hear Lyle Menendez's real phone call to the police after he reported that his parents had been murdered. Lyle says that José and Mary Louise "Kitty" Menendez were shot and claims that someone else killed them.
Netflix have also secured exclusive rights to make a Lyle and Erik Menendez documentary feature. With filming yet to begin, it's unclear when in 2024 both projects will drop. Like Monster: The Jeffrey Dahmer Story and Conversations with a Killer: The Jeffrey Dahmer Tapes, it seems likely that both projects will come out at similar times.
Who will be in the Monsters: The Lyle and Erik Menendez Story cast?
As it stands, Netflix are yet to reveal who will play Lyle and Erik Menendez in Monster season 2 and who else will be in the cast. Given that Monster is an anthology series, it's possible that actors from Monster: The Jeffrey Dahmer Story will be in the show. However, the series could also have a completely new cast.
We will keep you posted as soon as Netflix announce more.
Read more about Monster here:
FLO Spill Their Secrets In 'The Tower Of Truth' | PopBuzz Meets