"My Super Sweet 16" Is Coming Back But There's A Twist That You're Gonna LOVE
25 January 2017, 13:11 | Updated: 8 May 2017, 17:09
GONNA SPREAD MY WINGS
Finally some good news! Just when you thought the TV revival scene couldn't get any better than four feature length episodes of Gilmore Girls and a new season of Will & Grace, MTV have gone and done it.
The legendary My Super Sweet Sixteen will finally be returning to our screens very soon but with one insane twist that you're going to actually scream about.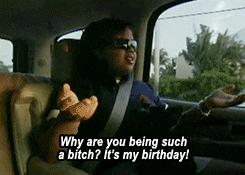 MTV / via giphy.com
As we all know, the original series reserved all the glamour for those who were turning sixteen. Spoilt, whiny, way-too-obsessed-with-tiaras teens who cried and screamed when their parents bought a ice white Mercedes for them instead of the majestic baby blue one they really wanted.
But in the reboot, MTV are welcoming ANYONE who is throwing a coming of age party to appear in the show. Seriously, literally anyone. There's no upper age limit in place.
In a new casting call sent by MTV it said they are looking for events such as "Sweet Sixteen, Quinceanera, Debutante Ball, Debut, or any other coming-of-age milestone event… if it's going to be lit, we want to know about it!"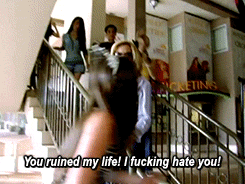 MTV / via giphy.com
There's only one catch though - to be picked to star in an episode, you've got to be filthy rich have a MASSIVE social media presence and an Instagram aesthetic that Jaden Smith would die for.
"We want to showcase the most Instagram-enviable celebrations ever seen. Snap the sweetest and most memorable moments of your life that'll make all your Snapchat followers comment #goals when they see just how turnt your party gets!"
Challenge accepted. Now to start saving the money for the entertainment - Panic! At The Disco for $75,000? No problem.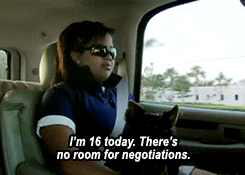 MTV / via giphy.com