Netflix says it has "never cancelled a successful show"
24 January 2023, 16:03 | Updated: 24 January 2023, 18:00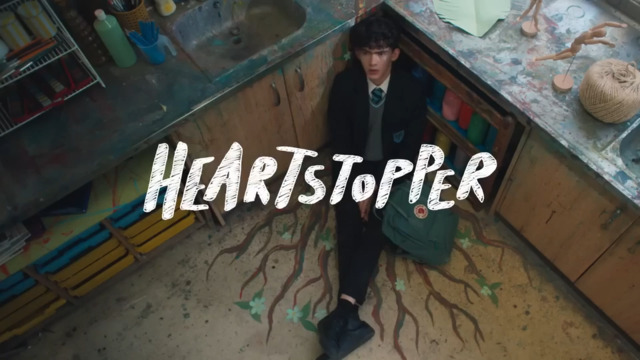 New seasons of Outer Banks, You and Heartstoppers to come on Netflix in 2023
"A lot of these shows were well-intended but talk to a very small audience on a very big budget."
Netflix's trend of cancelling TV shows has become a bit of a repetitive cycle on social media over the past few years.
Every month, the streaming service will announce that it has cancelled a series, the fans of that series will then protest, set up petitions and flood the official Netflix accounts with hashtags and comments urging them to bring it back. Then the process will repeat itself as soon as another cancellation is announced.
It's fair to say that some viewers are growing tired of their favourite new shows getting the chop so soon after being released. Now, Netflix co-CEO Ted Sarandos has addressed the backlash surrounding the cancellations, and explained the reason why they happen, in a new interview with Bloomberg alongside other co-CEO Greg Peters.
Why does Netflix cancel so many TV shows?
When asked about Netflix's frequent cancellation announcements, and the social media outrage that always follows, Sarandos explained that their decision usually comes down to a business perspective of viewership vs. budget.
"We have never canceled a successful show," Sarandos told the publication. "A lot of these shows were well-intended but talk to a very small audience on a very big budget. The key to it is you have to be able to talk to a small audience on a small budget and a large audience at a large budget. If you do that well, you can do that forever."
In response to that particular comment, viewers have flocked to social media to argue that shows sometimes aren't even given the chance to become what Netflix deems "successful" (large audience, usually with high viewing hours within the first 28 days of release) because they're usually cancelled after one season.
Others have also given examples of shows that ended up being cancelled despite impressive and "successful" viewing numbers, such as First Kill. One user added: "First Kill got cancelled with a 5 dollar budget and more than 100 million viewing hours and a relatively large and passionate fanbase. Netflix just be speaking out of their ass."
First Kill was released two weeks after Stranger Things 4 Volume 1, and cracked the Top 10 charts. It peaked at No. 3 in its first full week of release with 48.8M hours viewed, behind established series Stranger Things 4 and Peaky Blinders season 6. The series also achieved over 100M hours viewed in its first 28 days of release. (Per Deadline)
As of January 2023, Netflix have already cancelled four TV series. In 2022, the streamer cancelled around 21 shows, and a further 20+ shows got the chop in 2021. Many of those shows had only aired one season (around 8-10 episodes) when they were cancelled due to low viewership.
Fans have also noted that shows with LGBTQ+ representation – particularly sapphic characters and relationships – are among those that usually end up being cancelled, too.
In a viral tweet shared amid news that Netflix had cancelled 1899 after one season, one user wrote: "I've said it before, and I'll say it again. Netflix have done irreparable damage to their brand by constantly cancelling things, they have effectively trained their own audience never to get invested in any of their shows. It's short term cost-cutting, long-term harm."
Read more Netflix news here:
Margot Robbie & Diego Calva Pick Their Own Interview Questions | Babylon | PopBuzz Meets