Netflix Is Making 'The Eggplant Emoji Movie' & It's Exactly What You Think
12 July 2017, 14:23 | Updated: 12 July 2017, 14:25
The streaming service has just picked up the comedy with a pretty wild premise.
Well this is certainly not the Netflix news we were expecting to read today.
The streaming service has annouced a new movie project entitled The Eggplant Emoji, named after everyone's favourite sexting symbol.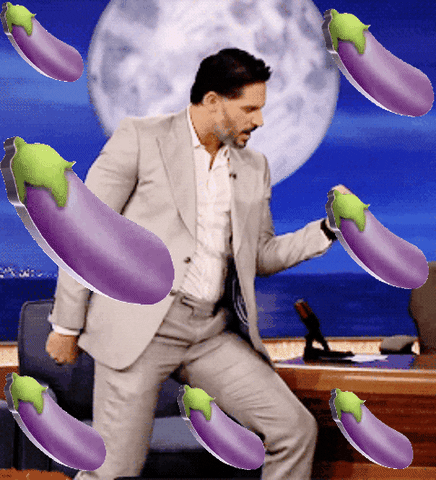 Giphy, TBS
Yep, that one.
Not to be confused with the far more kid-friendly 'The Emoji Movie', this will tell a far more adult-themed, yet equally epic tale, as described in the early plot synopsis:
"When a teenager accidentally cuts off his penis during a camping trip, he and his friends rush to save the appendage before it's too late."
Sounds Oscar-worthy to us!
The comedy pedigree behind the project is actually pretty great, with The Hollywood Reporter breaking the news that Jake Szymanski of Funny Or Die will direct with Ben Stiller and the Workaholics crew on board to produce.
No release dates available yet but expect this one to likely arrive at some point in 2018.

____ ____ ____ ____ ____
Listen to the #PopBuzzPodcast with Tom Holland and Zendaya right here or subscribe for free on iTunes to get new episodes sent straight to your phone every Friday.