Netflix are making a coronavirus inspired drama called Social Distance
29 April 2020, 15:24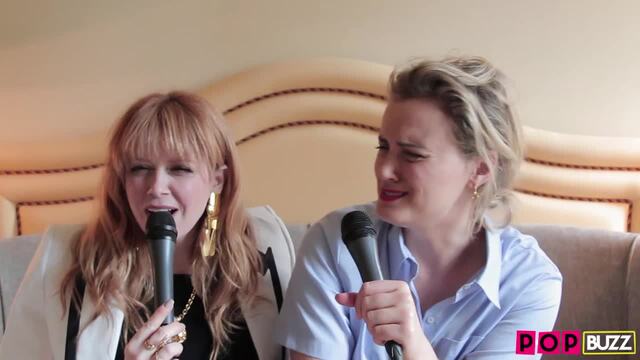 The 'Orange Is The New Black' Cast Enter The Confession Booth
Orange Is the New Black creator Jenji Kohan is behind the new series.
A brand new drama called Social Distance is in the works at Netflix and it is inspired by the current, global coronavirus crisis.
With countries all around the world in lockdown due to coronavirus, Netflix has become a vital source of entertainment for all of us stuck at home. Over the last few weeks, the service has blessed us with brilliant series including Elite season 3 (iconic Spanish teens), Outer Banks season 1 (messy Californian teens) and Never Have I Ever season 1 (hilarious nerdy teens).
READ MORE: Never Have I Ever season 2: Release date, cast, spoilers and news
That's not all though. The platform is also working on new content and they are making a new quarantine drama right now.
Deadline reports that Orange Is the New Black creator Jenji Kohan is putting together a new lockdown anthology series with her team (Hilary Weisman Graham, Diego Velasco, Tara Herrmann and Blake McCormick). Filming for the series has already begun and the writers, cast and crew are all working in lockdown from their own homes. The stars are filming themselves.
Opening up about Social Distance, the producers told Deadline: "Our job as storytellers is to reflect reality, and in this new, bizarre, bewildering reality we are all experiencing, we feel passionate about finding connection as we all remain at a distance. We've been inspired to create an anthology series that tells stories about the current moment we are living through — the unique, personal, deeply human stories that illustrate how we are living apart, together."
They continued: "The experience of social distancing is currently universal, but no individual story is the same. Through a broad spectrum of tales and moments, some seismic and some mundane, we hope to capture a moment in time.  And we hope that Social Distance will help people feel closer to one another."
It's currently unclear who will star in Social Distance and when it will be released. We'll keep you informed with any updates.
What do you think? Would you watch Social Distance?