Netflix reportedly planning to start releasing episodes weekly
9 September 2022, 13:03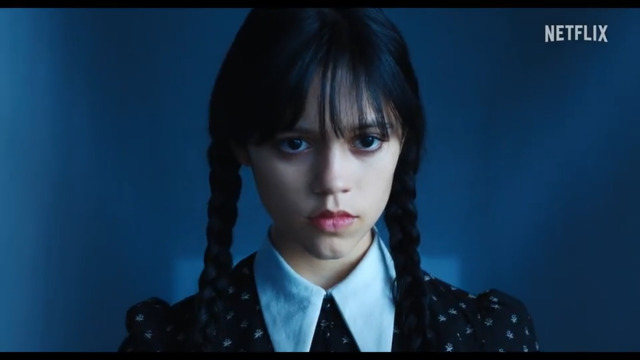 Watch Netflix's Wednesday Addams trailer starring Jenna Ortega
Is the binge-watch era officially over? Netflix might be changing its release strategy.
If you're a fan of binging an entire Netflix series the weekend it drops, that could all be about to change.
The streaming giant is considering moving away from a model where it releases an entire series in one go, and switching to weekly schedules.
In a new profile, Puck reports that "Netflix says there's no hard evidence that week-to-week episodes reduce subscriber churn, but the Netflix churn rate has been inching higher, and it is now the only streamer with a default all-at-once strategy." They state that Netflix's co-founder Reed Hastings "has seemed unwilling to pivot off the binge mode" in the past but "now, it appears, he does".
The company has been experimenting with different ways to release its shows lately – including recently releasing Stranger Things 4 in two instalments – amid a series of changes coming to the platform.
READ MORE: Is After Ever Happy on Netflix? Here's where to watch online
This could be a good thing, depending on your view of things. Rather than racing through a series and barely having time to take things in, you'd have the chance to have a new episode to look forward to each week - something that used to be the norm in a pre-streaming era.
Then again, people also love to watch TV for eight hours in bed surrounded by food when hungover, so the change might not be popular with some viewers.
However, any changes to release schedules would only apply to a series as it's being released, meaning once it's out, you'd still be able to binge watch to your heart's content.
READ MORE: Sofia Carson defends Netflix's Purple Hearts following huge backlash
Netflix also recently announced it would be adding a new tier to the platform where customers could choose to watch ads for a cheaper subscription fee.
The new advert-tier is expected to cost between $7 (£6) and $9 (£8) per month, according to Variety. They also reportedly want to clamp down on people who don't live in the same household sharing passwords.
The new plans come amid the company losing subscribers, with over a million customers leaving the platform between April and July of this year.
Rina Sawayama Reacts To "Industry Plant" Rumour and Paints A Self-Portrait | PopBuzz Meets