Newt Scamander Was In "Prisoner Of Azkaban" This Whole Time And You Didn't Even Notice
29 November 2016, 12:36 | Updated: 19 November 2018, 12:56
Wait... Newt was at Hogwarts the same time as Harry?
With the release of Fantastic Beasts this year, we've been so hyped about getting to know more about the ins and outs of the international wizarding world, as well as trying to spot the numerous references to the wizarding world we've come to know and love.
But a few eagle eyed fans have discovered an insanely cool reference that links both Harry and Newt Scamander and we literally can't believe we hadn't noticed this until now.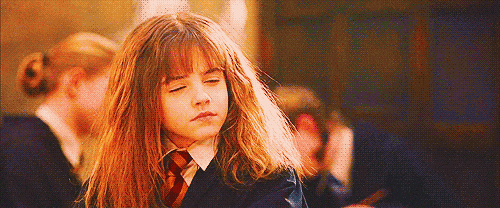 via giphy.com
In Prisoner of Azkaban, the Weasley twins reveal that they are in possession of the legendary Marauder's Map, the magical map that shows the user absolutely EVERYTHING about Hogwarts, from the secret passage ways to the whereabouts of every wizard in the castle and grounds - including a one Mr Scamander...
.@jk_rowling Joanne, I need to know why Newt Scamander appears in the Marauders' Map when, in the movie, Fred and George give it to Harry. pic.twitter.com/MCDqIYyNyW

— El Profeta (@EiProfeta) October 21, 2016
Seeing as the Marauder's Map never lies, we wanna hear J.K. Rowling explain this one! Newt was born in 1897 and Prisoner of Azkaban was set in 1993 so Newt would have been 96 years old - or a ghost.
Maybe he was low-key working with Hagrid? Did someone send him an owl about the whopping great Hippogriff living the grounds of Hogwarts? Or maybe he just stopped by for a few Sherbert Lemons and a chin wag with his ol' mate Albus?
What were you up to, Newt?!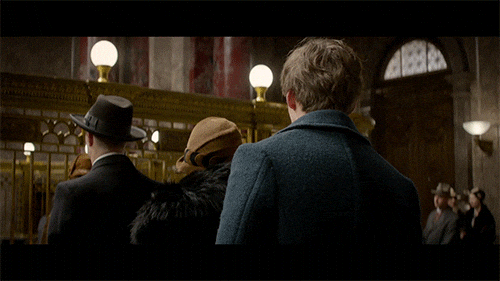 via giphy.com
___ ___ ___ ___ ___
Catch Brendon Urie on the #PopBuzzPodcast right now. Subscribe for free on iTunes to get new episodes sent straight to your phone every Wednesday.