The Nightmare Before Christmas director teases potential prequel movie
16 October 2023, 18:55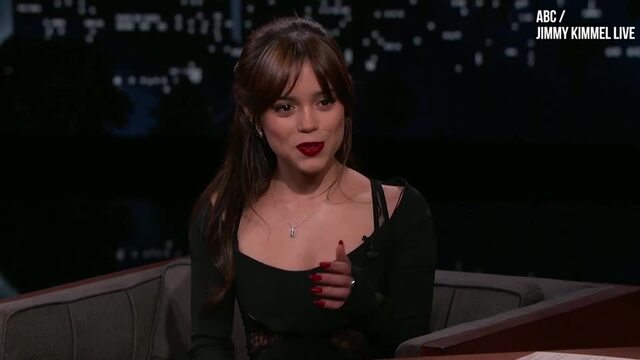 Jenna Ortega reveals what working with Tim Burton is like
"There might be a more interesting story there about how Jack became the King of Halloweentown."
Can you believe that The Nightmare Before Christmas is 30 years old?
Yes, it's been that long since the iconic Halloween/Christmas cinematic staple (why limit it to one occasion?!) was released and the chokehold it has on generations of fans still reigns supreme to this day.
Produced and conceived by Tim Burton and directed by Henry Selick, The Nightmare Before Christmas became a huge success for Disney in the years following its release.
Speaking PEOPLE about the film's milestone birthday, Selick, along with Chris Sarandon who voices Jack Skellington, have now expressed their interest in a possible prequel film about Jack, the Pumpkin King.
READ MORE: QUIZ: How well do you remember The Nightmare Before Christmas?
Addressing the idea of a sequel to the film, Selick said that he's always been hesitant because it's "a perfect movie [that] came out of the perfect time, only to grow into something far bigger over the years."
"I think Tim in particular feels like, 'why mess with that?'" he added. "He certainly doesn't need to make more money from a sequel. He has had so many other successes, and so far nobody's come up with a great idea for a sequel. And I still think that Tim gets to decide. I don't think there's any idea that would convince him."
However, the idea of a prequel might be more enticing. "It might be more interesting to do a prequel," he continued. "There might be a more interesting story there about how Jack became the King of Halloweentown."
If it did end up happening, Chris Sarandon would be more than happy to reprise the role of Jack: "To quote Henry, 'F**k yeah'. If there were a sequel, I'd be there in a minute."
Whether or not a prequel or a sequel is ever made remains to be seen. For now, Chris Sarandon is still blown away by the response people, across multiple generations, have to the film.
"A lot of young people come up to me and say, 'This was a movie that made me feel like I belonged,' because it was so strange and at the same time so beautiful, and its message was so positive," he said. "And as it turns out, they, in turn, now are watching it with their children."
Kylie Minogue vs. 'The Most Impossible Kylie Quiz' | PopBuzz Meets