WATCH: The Nightmare Before Christmas Told In Emojis Wins Halloween (& Christmas)!
31 October 2016, 12:51 | Updated: 8 May 2017, 17:09
Jack & Sally get the emoji treatment at last!
Prepare to see Jack Skellington in a whole new way...
Disney have unveiled the latest in their series of emoji-retellings of movies with a new take on The Nightmare Before Christmas, just in time for Halloween. And Christmas.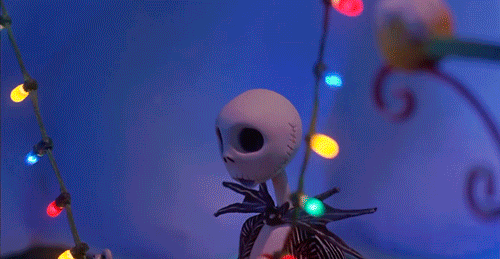 Giphy
(You can watch it any time of year guys - it's that good).
The video coincides with the release of Disney Stickers for the iPhone, so you can send all your fave characters to your friends whenever you like.
In the past, Disney have given us emoji versions of Frozen, Aladdin, Finding Dory, Zootopia and more but, let's be honest, the tale of Jack and Sarah was the one we were all really waiting for! This is Halloween after all...
Watch the emoji version of The Nightmare Before Christmas below:
___ ___ ___ ___ ___
Listen to this week's #PopBuzzPodcast featuring The Chainsmokers right here on Soundcloud, or download for free from iTunes to get new episodes sent straight to your phone every Wednesday. You can also find us on AudioBoom or TuneIn - if that's what you're into.