OMG... Could "One Tree Hill" Be Coming Back For A Reunion?
9 December 2016, 13:12 | Updated: 8 May 2017, 17:09
Please please please please pleaaaaase!
Talk of TV show revivals has been such a hot topic in 2016. We've had to endure the annual fake Friends reunion news, they've been threatening to do another round of Sex and The City again... it's all getting a bit much, isn't it?
Some of the revivals actually did come through with the goods though. Will & Grace returned for 10 minute special in honour of the US election, and of course Gilmore Girls came back into our lives with a four episode season on Netflix proving that reboots actually do work.
So who is up next for the reboot treatment? SPOILER ALERT: It might actually be our beloved teen-drama One Tree Hill.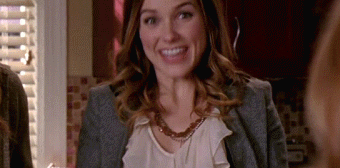 via giphy.com
Reports of a movie reboot have already been quashed by a couple of supporting members of the original cast but it wouldn't hurt to start thinking about a little Netflix glo-up, right? Sophia Bush, who played Brooke Davis, spoke to E! News about a potential reunion and long story short... it's not *completely* off the table.
"I don't know how I could cut myself in half to make that happen because I shoot Chicago P.D. for 10 months out of the year. I guess if the stars align for all of the producers who have other jobs to do another job and then miraculously 15 people could manage to be free for a special, that would be cool. I just don't know how we would ever make it work, but it's certainly flattering that people want us to."

Sophia Bush, E! News

The end of the series saw the gang flash forward to future - everyone paired off, their babies had grown into little kids, Jamie was now playing basketball for the Tree Hill Ravens like his dad Nathan... but where would the squad be today and what would they be up to?
Sophia had ideas about what Brooke would be doing and it's so dead on we think we might cry: "I think she absolutely would have been a leader in the tech market and would have an incredible app. Brooke's app would be great. Maybe we should make it anyway."
via giphy.com
Between this "news" and Blake Lively's tantalising comments about a potential Gossip Girl reunion, our minds are being sent back to 2007 and thrown into overdrive. We wonder if Pete Wentz would be up for making another cameo appearance at the cabin? That's if the reunion ever actually does go ahead, of course.
Forget it, we're booking our flight to Tree Hill right now anyway. Meet you there, Pete. Oh, and bring the eyeliner.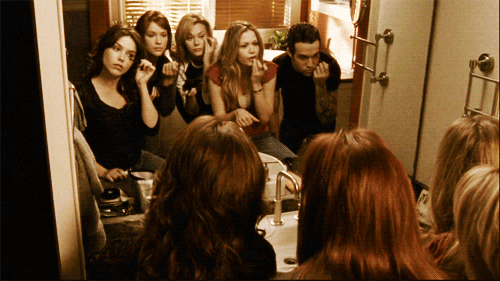 via giphy.com
___ ___ ___ ___ ___
Catch Little Mix & more on the #PopBuzzPodcast right now. Subscribe for free on iTunes to get new episodes sent straight to your phone every Wednesday.