The Original Script Of 'IT' Has Leaked Online & It's Pretty F*cked Up
19 September 2017, 11:06
Before it became the fun horror flick it is now, the Stephen King adaptation was set for a much darker, weirder tone.
It has been breaking box office records and delighting audiences and critics alike since its release earlier this month, the script being universally praised for its mix of horror and comedy.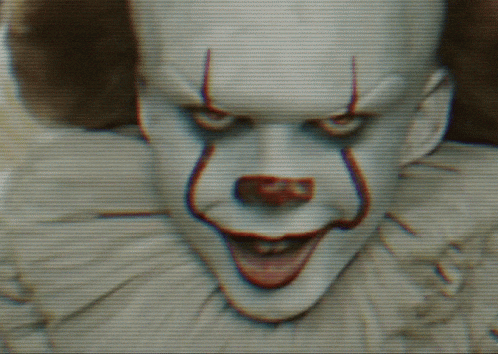 Warner Bros
But it turns out things could have been very different as extracts from the original script have now leaked online, developed by then director Cary Fukunga of True Detective fame.
So just how different was it? Um...well according to this report by Screen Geek, it was pretty messed up. Some 'highlights' include...
- an alleged scene in an early draft where bully Henry Bowers masturbates onto a birthday cake and has sex with a sheep.
- Stan entering the ladies bathroom at the Jewish temple where a rotting naked woman attempts to seduce him.
- A scene in which Pennywise keeps Beverly's father Alvin Marsh alive so that he can keep abusing her (You can read a short extract of that scene over on Imgur).
Wow! Hardly the fun-filled adventure we have now is it?
In fact the original draft was so extreme that many parents on child casting forums were complaining about how disgusting it was, refusing to allow their kids to audition.

Fukunaga later left the project after disagreements with Warner Brothers over the script, although elements of his draft remain in the final movie. He later explained the fall out in an interview with Variety:
"I was trying to make an unconventional horror film. It didn't fit into the algorithm of what they knew they could spend and make money back on based on not offending their standard genre audience...They didn't want any characters. They wanted archetypes and scares. I wrote the script. They wanted me to make a much more inoffensive, conventional script. But I don't think you can do proper Stephen King and make it inoffensive".
You can understand him being frustrated after investing two years in the project but given the huge amount of praise and acclaim the current version has received, directed by Andy Muschietti, we are pretty certain that making these changes was the correct decision.
It is currently in cinemas worldwide with Chapter Two due for release in 2019.