Outer Banks ending explained: How it sets up season 2
23 April 2020, 12:23 | Updated: 15 June 2020, 20:50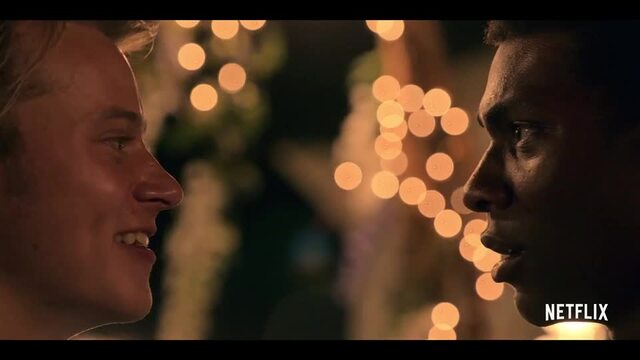 The official trailer for Outer Banks on Netflix
The Outer Banks finale set up multiple storylines for a potential season 2. Here's what it means.
Netflix dropping Outer Banks in the middle of quarantine was both a genius move and a dangerous one. Genius because we have all the free time in the world to binge-watch, and dangerous because... well, we binge-watched it too fast and now we have to wait ages for season 2.
If you've already made it to the end of season one, you'll know exactly just how intense and bonkers the final episode was. After the big reveals, the shock revelations and that final scene plot twist, Outer Banks' ending seems like it set up multiple storylines for everything we need in an even more dramatic second season.
READ MORE: QUIZ: Which Outer Banks character are you?
Outer Banks season 2 has not yet been confirmed at Netflix but thankfully, co-creator Jonas Pate has revealed that writing for season 2 is underway. Here's an explanation of that ending, and how it will likely play into the next chapter.
WARNING: Spoilers ahead for the season finale of Outer Banks.
What happened in the Outer Banks ending?
The final episode begins with John B. and Sarah in hiding from the police after being framed by Ward Cameron. They then go on the run, with Sarah being found in the water and John B. starting a police chase. A storm then starts brewing in the Outer Banks.
John B. then escapes to JJ's dad's boat but Sarah isn't at the meeting place. He sets off without her, saying an emotional goodbye to the rest of the Pogues. She then shows up on a dock just as John B. is going past, she gets in and they set off.
Later that night, as the storm gets worse, the SBI locates them off the shore and they start chasing them. John B. and Sarah head straight into the storm, as the SBI and Ward try to contact them. Over the radio, John B. exposes Ward's schemes and his involvement with his father's death as the police listen. They lose contact and their boat capsizes, throwing them both overboard.
In the final scenes, we see John B. and Sarah get picked up by a ship that is on its way to the Bahamas, where the gold is now located.
So what does all that mean for season 2? And what will happen next?
In an interview with USA Today, co-creator Jonas Pate revealed that the plan for the currently unconfirmed season 2 is to start with John B. and Sarah in the Bahamas, and then bring everyone back to the Outer Banks.
"There would be a couple episodes that take place, at least partially, in the Bahamas," Pate said. "It unfolds into a bigger mystery. We keep our old villains and we add some new ones. But it always comes back to the Outer Banks."
Sounds like there may be some new threats that John and Sarah may have to deal with in the Bahamas?
Speaking about the couple's chances in a completely new location, Chase Stokes also said: "There is just so much diverse culture down there in the Bahamas for us to explore. And for John B and Sarah, this is really fight or flight. We don't have anything on us, except a chunk of gold. How do we manage our lives?"
With John B. and Sarah in the Bahamas, and everyone else back in the OBX dealing with the cover up of Sheriff Peterkin's murder and the disappearance of two teens, the narrative has opened up a number of new storylines that will make season 2 even wilder.
Will they locate the gold before it moves again? How are the rest of the Pogues coping? Will Ward Cameron try to frame someone else? And more importantly, will Ward be arrested for his involvement with John B's father?