Mario fans want Pedro Pascal to replace Chris Pratt after his viral SNL sketch
6 February 2023, 16:05 | Updated: 24 February 2023, 20:31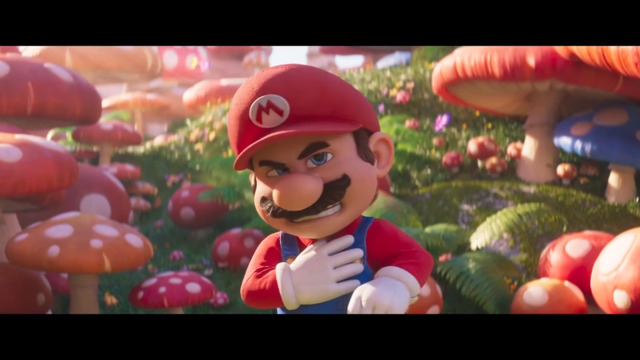 Chris Pratt's Mario voice in the new Super Mario trailer gets roasted by Twitter
"It's not too late to replace Chris Pratt with Pedro Pascal as Mario, right?????"
Pedro Pascal as Super Mario? I would like to see more of it. And apparently so would the rest of the internet because they are now calling for the actor to replace Chris Pratt as Mario in the upcoming animated Super Mario Bros. Movie.
On Saturday (Feb 4), Pedro hosted Saturday Night Live for the first time, burst into laughter in almost every sketch and brought some truly hilarious characters to life. One of which was as everyone's favourite Italian plumber in a gritty Mario Kart parody.
The Last of Us-inspired remake of Mario Kart featured Pedro as Mario, escorting Princess Peach through the derelict wastelands of the Mushroom Kingdom to get to Rainbow Road. The whole thing was so brilliant, people now want to see him take on the role of Mario in real life.
And all of this comes at the expense of Chris Pratt, who was recently roasted over his Mario voice for the upcoming 2023 movie.
READ MORE: Pedro Pascal's incredible Rotten Tomatoes streak continues with The Last of Us
HBO Mario Kart Trailer - SNL
In case you haven't been keeping up with the latest Super Mario discourse, here's what's happening: Chris Pratt is voicing Mario, but people think his accent is terrible. He's reassured everyone that's it's not terrible, but people are still not convinced.
Anyway, after SNL's Mario sketch aired, the tweets calling for Pedro to play Mario instead came rolling in. "It's not too late to replace Chris Pratt with Pedro Pascal as Mario, right?????", one user wrote. Sharing the SNL clip, another added: "Chris Pratt is shaking".
Chris Pratt might be voicing Mario in the animated movie, but Pedro Pascal as live-action Mario? Immediately yes.
chris pratt and pedro pascal crossing each other on the street, after pedro has now put chris out of a job because of an snl skit: pic.twitter.com/jIm12iXEa7

— everett • tlou spoilers! 🌿 (@hisbrokenwatch) February 5, 2023
Shortly after the negative social media response to Chris Pratt's Mario voice in the Super Mario Bros. Movie trailer, Chris himself addressed the criticism.
In an interview with Variety, Chris said that he sounds "unlike anything you've heard" and he promises to do Mario justice.
"I worked really closely with the directors and trying out a few things and landed on something that I'm really proud of and can't wait for people to see and hear," he said. "It's an animated voiceover narrative. It's not a live-action movie. I'm not gonna be wearing a plumber suit running all over. I'm providing a voice for an animated character, and it is updated and unlike anything you've heard in the Mario world before."
READ MORE: Pedro Pascal forgot he was cast as Joel in The Last of Us after taking an Ambien
READ MORE: Pedro Pascal admits to looking at fan accounts of himself when he's feeling down
Lockwood & Co. Cast Interview Each Other | PopBuzz Meets