Pixar Just Revealed How All Their Movies Are Connected And It'll Blow Your Tiny Mind
20 January 2017, 11:50 | Updated: 8 May 2017, 17:09
Prepare to lose your mind.
Remember that Pixar fan theory? The one that claims every single film within the animation studio takes place in the same universe? At first we thought the small coincidences that kept appearing across the movies were just cute little easter eggs but no... Pixar just proved that every single movie actually DOES take place in the same world and it's incredible!
The Pixar squad just released a video on Facebook that confirms THAT exact fan theory but they took it one step further. The mind-blowing video highlights every single crossover that happens within the universe IN ORDER.
Watch the video below, we guarantee there'll be some in there you missed.
Well, consider us shook. We knew there were a lot of Pixar character crossovers but not to this extent. But what makes it even more incredible is that some of the characters spotted in earlier Pixar films made cameos before their movies even came out!
Like how Dug's shadow made it into Ratatouille (2007) before Up! (2009) was even released. Disney Pixar
And Doc Hudson from Cars (2006) got papped during The Incredibles (2004).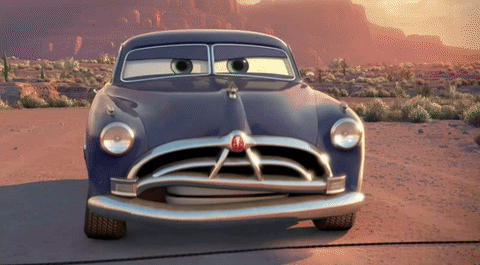 Disney Pixar
Then The Good Dinosaur (2015) was spotted in Monsters University (2013) before it came out in cinemas. Disney Pixar
Makes you wonder just how many other toys or background characters Pixar are planning to turn into full blown leading characters... BRB, just logging off for a 24hr Pixar marathon, will report back soon with the full sleuth.
___ ___ ___ ___ ___
From Brendon Urie to The Vamps, here are the best bits from the #PopBuzzPodcast in 2016. Listen right here or subscribe for free on iTunes to get new episodes sent straight to your phone every Wednesday.