The PopBuzz Podcast Ep 36: The Mummy, Jake Johnson, Annabelle Wallis
9 June 2017, 17:04
Imagine turning up for work and having to look at Tom Cruise naked all day... Jake Johnson knows.
Picture this: you're sitting in a pub, having a lovely time, getting a little tipsy when someone taps on your shoulder and informs you that you're gonna be meeting Tom Cruise in a matter of minutes. What the bloody hell do you do or say to that? Annabelle Wallis will tell ya... because that's exactly what happened the first time she met her The Mummy co-star Tom Cruise.
This week, our guests are the HILARIOUS Annabelle Wallis and Jake Johnson from The Mummy who stopped by the studio chat about their huge new movie, what it was like to work with TC himself and even stuck around to play the most intense and strategically thought out game of Supervillain Tinder we have ever seen.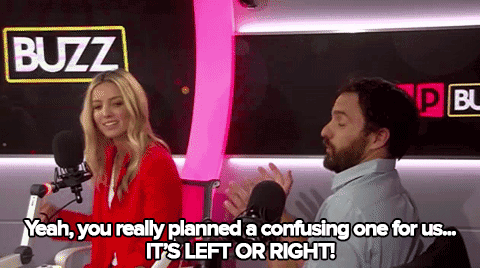 Jake also spilled the tea on what's in store for Nick Miller in the final season of New Girl and we have a feeling you're going to SCREAM when you hear what he's got planned in his head. You've been warned, you're not going to accept any other finale once you hear this.
All that and more on this week's edition of the PopBuzz Podcast...
HOW TO SUBSCRIBE:
1) Search for 'PopBuzz' on iTunes, and subscribe to the podcast for brand new episodes every Friday.
2) You can also listen to us on Soundcloud. All you've gotta do is search 'PopBuzz' and we'll appear before your very eyes.
3) Don't forget to leave us a review. If you're nice, we'll give you sweets.
ELSEWHERE IN THE EPISODE...
We look back at the incredible display of love, support and musical majesty that reigned over the city of Manchester during Ariana Grande's benefit concert last weekend. All eyes were on Liam Gallagher and his absent brother Noel but did it really matter? Is now really the time to be focusing on an Oasis reunion? (No fam, let it go.)
BBC
You've heard about that thing when you speed up a song and it sounds like something from a completely different artist, right? Well, its happened again. Someone discovered the other day that if you speed up 'Somebody Else' by The 1975, it sounds EXACTLY like a song by Chvrches. Don't believe us? Tune in and have a listen...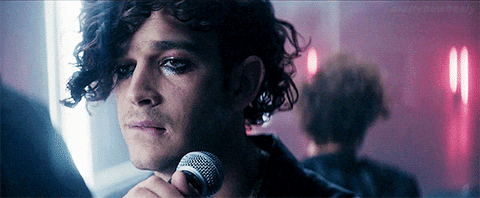 via giphy.com
IT'S HERE! The season finale of 'Snaps or Craps' and we're so pleased to say that we have truly saved the best for last. Conservative MP Greg Knight released what can only be described as the 'Banger of the Century' as part of his election campaign and quite possibly changed the campaign game for generations to come. Turn up ya freakin' speakers... it's Greg Knight time!
via giphy.com
Got a question you want us to answer or a topic you want to discuss with us on air? Why not drop us an email at info@pop-buzz.com. Or you find us on Facebook (
PopBuzz
) and Twitter (
@PopBuzz
).