Will there be a Queen Charlotte season 2? The future of the Bridgerton spin-off explained
9 May 2023, 10:59
Queen Charlotte's India Amarteifio & Corey Mylchreest Interview Each Other | Bridgerton
Everything you need to know about a potential Queen Charlotte: A Bridgerton Story season 2.
Queen Charlotte: A Bridgerton Story is finally here and fans are already begging Netflix for a second season of the spin-off.
Queen Charlotte: A Bridgerton Story gives gentle readers further insight into the Bridgerton universe. Set in 1761, the series follows Queen Charlotte (India Amarteifio) as she travels from Germany to the UK to marry King George (Corey Mylchreest). The fictional drama then explores how Queen Charlotte and King George's love story unfolded from their first meeting.
Just like Bridgerton, Queen Charlotte is filled with plenty of drama and romance that has left fans begging for more. Will there be a Queen Charlotte season 2 though? Here's what Shonda Rhimes has said about the future of the show.
READ MORE: Bridgerton season 3: Release date, cast, spoilers and what happens next
Has Queen Charlotte been renewed for season 2?
Queen Charlotte: A Bridgerton Story was originally commissioned as a limited series but Shonda Rhimes has teased that the door is open for a second season. Speaking to Entertainment Weekly about potentially bringing Queen Charlotte back for another season, Shonda said: "There have been questions, but I'm not having conversations about it yet."
Shonda then explained why she initially planned for Queen Charlotte to be a one-off season. She said: "I could live with Charlotte and George forever, but we told a very specific, closed-ended story that I think is a complete tale of this complicated, imperfect love. But I'm not ruling anything out because I never know."
Regardless of whether or not Queen Charlotte comes back, fans can get more Queen Charlotte content in the form of Shonda Rhimes and Bridgerton author Julia Quinn's new Queen Charlotte book which comes out on May 9th.
Talking to The Hollywood Reporter about it, Shonda said: "I can't wait for fans of this universe to read the story of a character that has resonated so deeply with our audience."
The book is set to follow the same storyline as the series.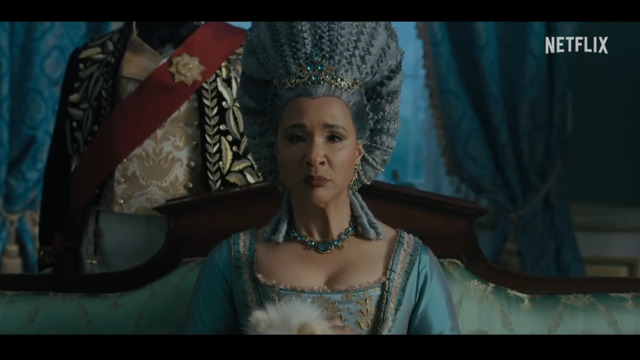 An inside look into Queen Charlotte: A Bridgerton Story
Will there be more Bridgerton spin-offs?
As it stands, Netflix are yet to reveal whether or not there are more Bridgerton spin-offs in the works. However, Netflix's chief content officer Bela Bajaria teased that there could be more Bridgerton content still in store for fans when Queen Charlotte was originally announced.
In a press release, Bela said: "Shonda [Rhimes] and her team are thoughtfully building out the Bridgerton universe so they can keep delivering for the fans with the same quality and style they love." "Building out the Bridgerton universe" implies that this is just the start.
Queen Charlotte ends with the older version of Queen Charlotte finding out that one of her sons, Prince Edward, has given birth to an heir. The heir in question is none other than Queen Victoria. Could Bridgerton do a Queen Victoria series?
It's also possible that there could be another Bridgerton spin-off that focuses on other members of the Queen Charlotte cast. A young Lady Danbury series? A young Violet and Edmund story? We'd love to see it.
What do you think? Would you like more Bridgerton?
Read more Bridgerton news here:
FLO Spill Their Secrets In 'The Tower Of Truth' | PopBuzz Meets