Rick & Morty Season 3: Everything We Know So Far
20 April 2017, 16:14 | Updated: 8 May 2017, 17:09
From possible air dates to plot lines and preview scenes, we've got so many schwifty details right here it would even impress Bird Person.
Everyone's favourite dimension hopping drunken sci-fi comedy cartoon Rick & Morty returned for a surprise one-off episode on Adult Swim on April 1st, delighting fans and quickly increasing demand for McDonald's much missed Szechuan sauce.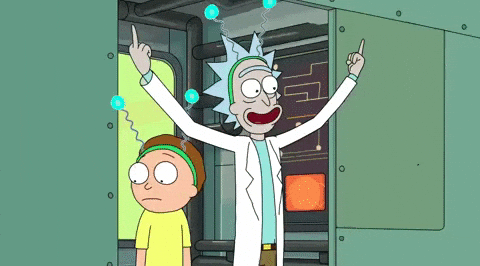 Adult Swim
But what about the rest of Season 3? Details on the new episodes have been few and far between but we've rounded up everything that has leaked out so far.
1) When will it air?
Prepare for a schwifty summer - the above trailer dropped during the April 1st episode with no specific dates available yet but a promise that we'll have new episodes before Autumn hits. Fingers crossed they will keep to their word.
2) How many episodes will there be?
Series co-creator Dan Harmon revealed at this year's Magic City Comic Con that the next season will run for 14 episodes, an increase from the 11 eps in Season 1 and 10 in Season 2.
3) Any plot details?
Well, we know that episode 2 will be entitled 'Rickmancing The Stone' so make of that what you will.
Plus, at the legendary San Diego Comic Con last year, Justin Roiland and Dan Harmon unveiled this work in progress footage of an upcoming scene on the show:
And, as if that wasn't enough (it's not), we also got to see another, longer scene during Adult Swim's stream show 'Development Meeting', setting up Rick and Morty's desperate need for a vacation.
So good - now PLEASE give us another full episode soon!!!
Are you hyped for Season 3 of Rick & Morty? Let us know.
____ ____ ____ ____ ____
Listen to the #PopBuzzPodcast with Jon Bellion right here or subscribe for free on iTunes to get new episodes sent straight to your phone every Friday.