A Second Character Got Shot In The Riverdale Finale And Everyone Is Freaking Out
12 May 2017, 11:27 | Updated: 12 May 2017, 14:49
"IF THEY DIE, I AM UNSTANNING!"
After 13 episodes of pure torture (too soon, Jason?) Riverdale has finally concluded with an explosive finale. And we mean that in the most literal way possible. The cast were not lying when they said you would need to lie down after watching this episode. It did leave us with more annoying questions than answers but it was LIT none the less.
But we need to talk about what happened right at the end and what will quite probably be the launch point for the second season's mystery.
Once again, we have to warn you, there are ~SPOILERS~ below this gif of Archie. Very big spoilers. Ones that you don't wanna read unless you've watched the last episode. So if you're ready, scroll on down for the big reveal.
THIS IS YOUR FINAL SPOILER WARNING!

The CW / via giphy.com
As the episode draws to a close, we see Archie head to Pop's to meet his dad for some breakfast. He heads off to wash his hands and while he's doing so, there's a commotion going on in the dining hall. Archie heads outside to investigate and he finds Pop being held at gunpoint by a robber. Fred gets up to try and help but just as he steps up, the robber goes to shoot him, sees Archie lunge towards Fred and the robber pulls the trigger.
But it's not Archie that takes the bullet. It's Fred who threw himself in front of Archie. And the last scene of the episode is Fred lying in a pool of blood with his head in Archie's lap - and no one knows if he makes it out alive.
The CW
Everyone is absolutely FUMING about the traumatic cliffhanger.
if they seriously think it's okay to possibly let Fred Andrews die + leave the show, I'm unstanning #Riverdale

— Brianne :) (@bri_nanne) May 12, 2017
If Fred Andrews dies, I'm going to cry my heart out for days. He was the only good parent left. #riverdalefinale

— Vale Vargas (@ValeVargas0311) May 12, 2017
me: fred andrews is the only normal and innocent character in #Riverdale he's the best

*diner scene*

me:
pic.twitter.com/8vjdYZrF1g

— Meghan (@meg_cheung) May 12, 2017
:: Fred Andrews is the only decent parent in Riverdale so he better survive. #Riverdale ::

— Stassi Buzz (@StassiBuzz) May 12, 2017
Let',s put the ships aside they will always be there now Fred Andrews on the other hand, HE BETTER NOT BE DEAD SO HELP ME GOD. #Riverdale

— #DELENA IS ENDGAME (@fyeahtv) May 12, 2017
FRED ANDREWS IS THE ONLY DECENT PARENT IN RIVERDALE SNDJENBE I'M NOT OKAY- HE DOESN'T DESERVE THIS #riverdale

— heaven (@heavenleannex) May 12, 2017
There's already tons of theories about who's responsible.
100% Fred Andrews, hurting for cash, was running drugs for Blossom, was about to fess up to Arch, and well, you saw how it ended #Riverdale

— Dana Grayson (@DanaGrayson) May 12, 2017
If Fred Andrews dies, the Lodges get what they want.. obviously Hiram or Hermoine hired the shooter #riverdalefinale

— Camille David (@CamilleDavid7) May 12, 2017
HIRIAM LODGE KILLED FRED ANDREWS !!! #Riverdale

— post malone (@josecasanova_) May 12, 2017
I guess "Who shot Fred Andrews?" is next season's storyline. I guess it has to do with Hiram. Gotta put friction on Arch/Ron ship #Riverdale

— Johnnie Torch (@johnnie_torch) May 12, 2017
im calling it, hiram lodge sent someone after fred Andrews but told them to make it look like a robbery #riverdalefinale #Riverdale

— mercedes (@ImMercedesD) May 12, 2017
All we know is... out of all the parents on Riverdale, Fred Andrews was the one that deserved better.
Fred Andrews deserves better #Riverdale #riverdalefinale pic.twitter.com/4ZORa9bhqd

— Shesenia Jimenez (@shesy_elizabeth) May 12, 2017
We guess the shooting, or please don't make us say it... murder... of Fred Andrews will be the premise of the second season along with that massive baby bombshell that was revealed in the Cooper household. We're already sweating about it.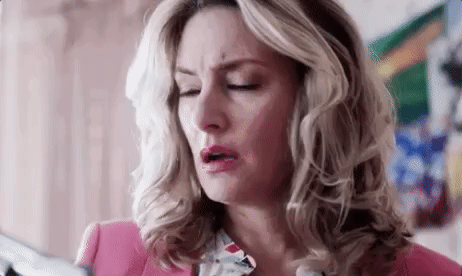 The CW
____ ____ ____ ____ ____
Listen to the #PopBuzzPodcast with Hey Violet right here or subscribe for free on iTunes to get new episodes sent straight to your phone every Friday.