Another TWO Characters Were Shot On "Riverdale" And The Fandom Is Furious
19 October 2017, 14:11
NOW we're in trouble. [SPOILERS AHEAD]
You know what, Riverdale season two is not holding back at all. After the bombshell of Miss Grundy's grizzly murder last week, we've been sleuthing, forming conspiracies, crying ourselves to sleep and screaming into the void about all the new things we learned in the premiere episode.
Episode two was no different: Hiram and Hermione Lodge aren't to be trusted (but we kind of already knew that), Jughead has probably got himself into some sort of sordid situation with a corrupt serpent lawyer, Betty is constantly doing the MOST, New Reggie is dangerous but also incredibly hot, Alice Cooper is officially the only person in this town who gets stuff done and... Archie now has a gun.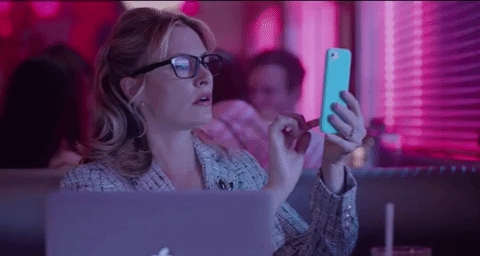 The CW
Thanks to Sheriff Keller's incompetence, the gunman is still on the loose and he's still reeking havoc on the town. At the end of the episode, we find Midge (who looks so much like Carly Rae Jepsen in that wig, we had to do a double take) and Moose in a car in the woods knocking back sherbert straws of Riverdale's drug of choice 'Jingle Jangle', which is still the most ridiculous name for a drug we have EVER heard.
Anyway, they start to hear a rustling in the trees and out pops the killer, gun in hand, mask on face. He walks up to the window of the car and... well, we guess that's the last we'll be seeing of Midge and Moose!
The CW
Absolutely EVERYBODY lost their minds over the latest murders, mainly because Midge has 0.3 seconds of screentime before she was shipped off to Riverdale heaven.
#Riverdale they rlly did Moose and Midge like that pic.twitter.com/5K8TPON7cY

— ;) (@wokeaesthetic) October 19, 2017
WHAT THE FUCK WHY AM I CRYING I BARELY EVEN SAW MOOSE AND MIDGE BUT THEY JUST KILLED TWO ICONIC CHARACTERS

— bea (@archxronnies) October 19, 2017
ThEY CUT TWO KISSES AND KILLED MOOSE AND MIDGE ROBERTO MEET MY FIST

— soph is QUAKING (@badassjuggy) October 19, 2017
Yoooo the guy just murked Moose and Midge! #Riverdale pic.twitter.com/JSf4h6Jckx

— Cheyanne. (@CBabeey) October 19, 2017
THEY FUCKIND KILLED MOOSE AND MIDGE WHAYHTHEGCUVK IS SOMEONE GONNA DIE EVERY FUCKING EPISODE

— soph is QUAKING (@badassjuggy) October 19, 2017
MOOSE AND MIDGE?? MOOSE AND MIDGE?? MOOSE AND MIDGE?? OH MY FUCKING GOD THEY FUCKING DEAD

— nat (@jugsbeanie) October 19, 2017
THEY KILLED MOOSE AND MIDGE?!?! #Riverdale

— ɬεgαη (@tegans_marie) October 19, 2017
Honestly, justice for Midge. They did her the dirtiest.
Some people are still holding out hope for the pair but judging by those blood splatters and amount of shots fired, they probably as dead as you can get. Now we know that the killer isn't just targeting Archie's nearest and dearest, who the bloody hell could it be?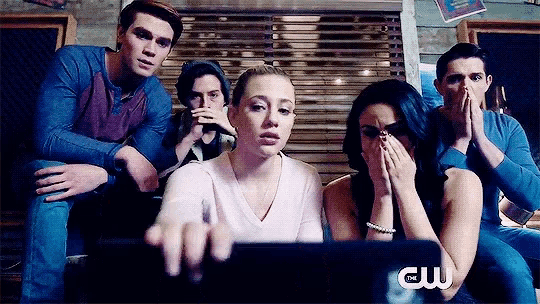 The CW