Cole Sprouse Wants "Riverdale" To Crossover With This TV Show And You're Gonna Love It
11 April 2017, 14:09 | Updated: 8 May 2017, 17:09
Where do we sign?
Sound the alarms because Cole Sprouse has just revealed which TV show he would most like Riverdale to share a crossover with and honestly, it's gonna get you so hyped.
Cole took to Reddit yesterday to partake in the infamous AMA (Ask Me Anything, for those not in the know) where fans hurled all sorts of questions at him. We'll get into more of those later but first, let's just discuss this very exciting nugget of information and the significance of his answer.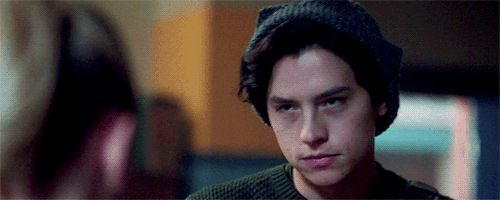 The CW / via giphy.com
One fan asked Cole: "If you had to, what show would you want Riverdale to crossover with?"
For those of you hoping that he picked something like Stranger Things or American Horror Story (which by the way sound like AMAZING crossovers) you're going to to be a tiny bit disappointed. Cole's answer? Sabrina the Teenage Witch.
The CW / via giphy.com
If you've been paying attention to the world of Archie Comics and Riverdale, you'll know that Sabrina is part of the universe. According to showrunner Roberto Aguirre-Casa, Sabrina lives on the other side of Sweetwater River (that's where Jason died, btw). So on one side of the river, you have Riverdale and on the other side of the river is Greendale, which is where the magic happens. Literally.
There are already rumours that Sabrina will be appearing the season finale and it certainly isn't too much of a stretch but Cole has one request and that is tomake sure that the crossover doesn't break the universe. In other words, he doesn't want Riverdale to descend into some sort of supernatural playground. (Ummm, sorry about that one Cole...)
As for the rest of his AMA? Cole revealed a bunch of stuff about everyone's favourite character Jughead.
What music is Jughead listening to in those headphones of his?
The CW / via giphy.com
According to Cole, he's stalking round Riverdale High listening to Avenged Sevenfold. More specifically, this track.
What is the significance of Jughead's beanie hat?
The CW / via giphy.com
Cole went into detail about Jughead's beanie hat. He did a lot of research into the iconic crown beanie when he first got the part and apparently, it's a non-conformist, working class symbol. He even pointed out this great video explaining the whole thing.
What has been the hardest part about playing Jughead?

The CW / via giphy.com
Cole cites that trying to bring Jughead's signature comedic relief into the darker world of Riverdale has been tough. "Given the darker setting of the show, it's been a hard reflection. The writers and I have tried to do justice to this character trait by Jughead's comedy being grounded as a defence mechanism."
Well... the more you know. Now, we'll just leave you to sit and theorise about that witchy crossover and also present you with this incredible exchange.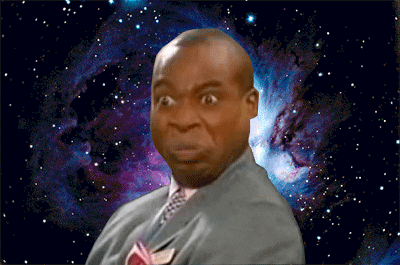 via giphy.com
____ ____ ____ ____ ____
Listen to the #PopBuzzPodcast with Scott Eastwood from Fast & Furious and Suicide Squad right here or subscribe for free on iTunes to get new episodes sent straight to your phone every Friday.