Riverdale Just Teased Season 2 And It Doesn't Look Good For One Of The Characters
13 June 2017, 15:20 | Updated: 13 June 2017, 15:31
If you go down to the woods today you're in for a big surprise...
As you might have already read, we had some feelings about Kevin Keller's character in the first season of Riverdale. The tl;dr is that for most of the show Kevin, played by Casey Cott, was a clichéd gay best friend character used mostly for comedic purposes, which was disappointing considering how the show tried very hard to market itself as being 'woke' in the beginning.
That said, we really loved Kevin and Joaquin's relationship as the season developed and given how things ended in season 1, we had hoped that we'll be seeing a lot more from Kevin in season 2.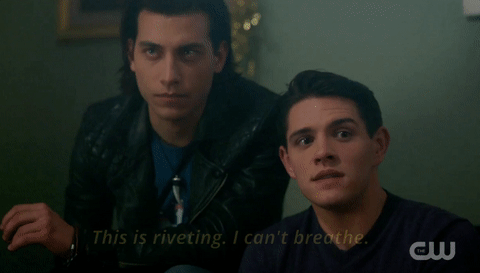 The CW
The good news for us is that that is almost definitely happening. However, that might not be so good for Kevin. The show's creator, Roberto Aguirre-Sacasa, teased fans last night on Twitter with a new episode title and a sinister warning for Kevin. *gulp*
#Riverdale fans, if you see Kevin Keller, please tell him…DON'T GO IN THE WOODS! #prayforkevin pic.twitter.com/ZQqwmPgnbR

— RobertoAguirreSacasa (@WriterRAS) June 13, 2017
Chapter 16, which will be the third episode in the new season, will be called 'The Watcher In The Woods'. And if Roberto's tweet is anything to go by, then Kevin might be in some trouble. #PrayForKevin
It's worth remembering that each episode of Riverdale is named, and sometimes shares the same themes, of an old film (Jughead, the show's narrator, is a big film buff). A quick look on Wikipedia for The Watcher In The Woods brings up an old British horror film from 1980.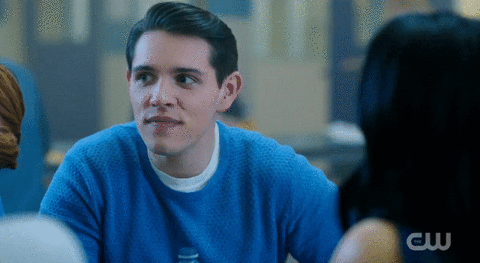 The CW
The film tells the story of a teenage girl and her little sister who become involved in a supernatural mystery regarding a girl who went missing 30 years ago in the woods surrounding their new home in the English countryside. Turns out, the girl who went missing was victim to an "accidental switch" with an alien presence from an alternate dimension. The alien has been stalking the woods for 30 years while the little girl was suspended in time. Strange, right?
We're not entirely sure what that means for Kevin and Riverdale but it's worth remembering the old nursery rhyme: if you go down to the woods today you're in for a big surprise...aka DON'T GO TO THE WOODS KEVIN!
____ ____ ____ ____ ____
Listen to the #PopBuzzPodcast with Jake Johnson and Annabelle Wallis from The Mummy right here or subscribe for free on iTunes to get new episodes sent straight to your phone every Friday.