Harry Potter actor Robbie Coltrane has died aged 72
14 October 2022, 18:36 | Updated: 14 October 2022, 20:10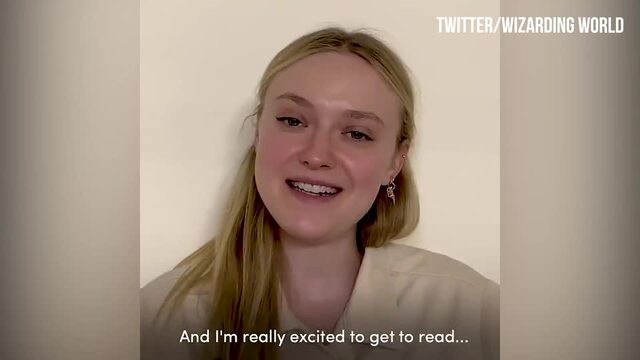 Daniel Radcliffe kicks off celebs reading Harry Potter and the Philosopher's Stone
Robbie Coltrane, who played the iconic and beloved Hogwarts gamekeeper Hagrid, has passed away.
Robbie Coltrane, who is best known for playing Rubeus Hagrid in the Harry Potter franchise, has sadly died age 72.
In a statement issued by his agent, Belinda Wright, the Scottish actor's passing was confirmed. "He will probably be best remembered for decades to come as Hagrid in the Harry Potter films, a role which brought joy to children and adults alike all over the world, prompting a stream of fan letters every week for over 20 years," she said.
Wright did not give any further details about Robbie's death, but said that the Coltrane family thanked the team at Forth Valley Royal Hospital in Larbert for their care.
As well as portraying the iconic and beloved Hagrid in all eight Harry Potter films, Robbie was also known for his award-winning role in the British TV series Cracker, and in the James Bond franchise where he played the memorable Valentin Dmitrovich Zukovsky opposite Pierce Brosnan in GoldenEye and The World Is Not Enough.
In 2022, Robbie appeared as himself in the HBO Max special Harry Potter 20th Anniversary: Return To Hogwarts.
Daniel Radcliffe led the tributes to Robbie with a statement reading: "Robbie was one of the funniest people I've met and used to keep us laughing constantly as kids on the set. I've especially fond memories of him keeping our spirits up on 'Prisoner of Azkaban,' when we were all hiding from the torrential rain for hours in Hagrid's hut and he was telling stories and cracking jokes to keep morale up.
"I feel incredibly lucky that I got to meet and work with him and very sad that he's passed. He was an incredible actor and a lovely man."
Our thoughts are with Robbie's family and friends. RIP.