Robert Pattinson has COVID-19 and The Batman has shut down production
4 September 2020, 13:07 | Updated: 6 October 2020, 11:11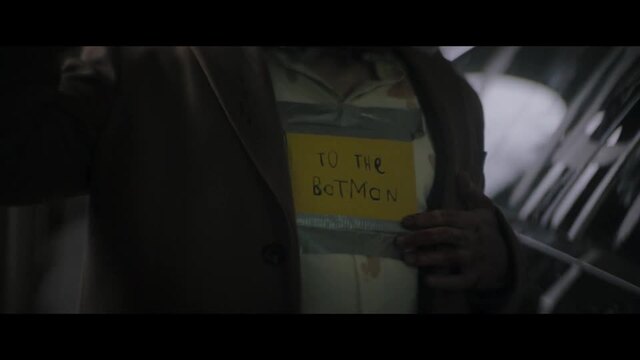 Robert Pattinson stars in the official trailer of DC's The Batman
Production on The Batman has been halted while Robert Pattinson safely recovers from coronavirus.
Robert Pattinson has been diagnosed with COVID-19. As a result, production on DC's The Batman has been halted indefinitely.
Filming for The Batman initially began in January this year. However, due to the coronavirus pandemic, production shut down in March. Speaking to Deadline, the film's director Matt Reeves revealed that a quarter of the movie had been filmed but that production would remain on hiatus until it was safe for the cast and crew to return to set.
READ MORE: The best memes and reactions to Robert Pattinson's The Batman trailer
The Batman went back into production this month (Sep 1). However, filming on The Batman has been postponed again now that lead actor, Robert Pattinson, has tested positive with COVID-19.
In a statement yesterday (Sep 3), Warner Bros. said: "A member of The Batman production has tested positive for Covid-19, and is isolating in accordance with established protocols. Filming is temporarily paused." While they didn't reveal who had come down with coronavirus, Vanity Fair has since reported that it's Robert Pattinson who is sick with the illness.
It's currently unclear exactly when production on the movie will resume but the DC film is still set to come out in cinemas on October 1, 2021. The Batman will follow Batman in his early years as he works to find out who is responsible for a series of horrific murders. Zoe Kravitz will also appear as Catwoman alongside Paul Dano as The Riddler.
Speaking about The Batman at the DC Fandome this year, Matt Reeves said: "It's a criminological experiment. He's trying to figure out what he can do to finally change this place. You see that he's charting what he's doing, and he's seeing he isn't having any of the effect that he wants to have yet."
He continued: "The murders start to happen, and the murders start to describe a history of Gotham. It only reinforces what he knows about Gotham, but opens up a whole world of corruption that went much further."