Ryan Murphy Is Making A Secret "AHS" Season And Suddenly I Feel Very Attacked
30 September 2016, 12:46 | Updated: 6 November 2017, 10:35
Yet ANOTHER season of "American Horror Story" for us to sweat over.
Ryan Murphy is very good at keeping secrets. We mean, he's currently managing to keep the true theme of American Horror Story season six under wraps even after the first three episodes have aired. In fact, he's so good at keeping his mouth shut, I would probably trust him with all my passwords, pin codes and deepest darkest secrets.
But he may have just taken his iconic secrecy to another level and we suddenly feel very attacked.
via giphy.com

In his, now infamous, interview with Entertainment Weekly, Murphy revealed that he has enlisted another writer to draw up an ENTIRELY new, top secret, experimental season of American Horror Story.
"It's my secret season, I've been working with a writer on a season that only he and I know. It's like a two-year project that we'll continue to work on the sly and not tell anybody."
Wow. Ok. If you thought waiting a few months for the season six reveal was too much to bear, now you're burdened with this news. Have fun with that one!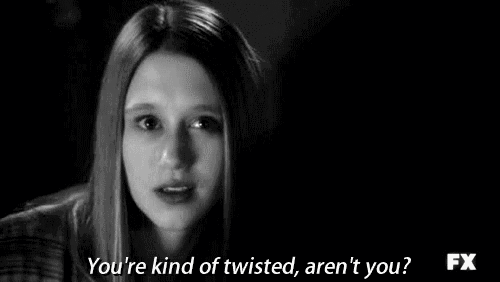 via giphy.com


He continued: "I don't know when it will [air] but it's also an experiment. It's a different way of doing it. It's one person writing all episodes. I don't know if it's going to work but it's like, well, let's try that. We might get them done and shoot them on the sly and drop it."
Can he actually pull off a Beyoncé?! As long as he's plotting Jessica Lange's glorious return, I don't care what it is. I would accept 10 episodes of Queen Lange sitting in an empty room smoking to be quite honest.
SLAY ME, RYAN!
via giphy.com