Who Wants To See Sarah Paulson Lose Her Sh*t Inside The "AHS" Horror Maze?
31 October 2017, 13:07 | Updated: 6 November 2017, 10:23
Give Sarah Paulson a break 2K17.
Remember last year when Evan Peters, Finn Wittrock and Denis O'Hare stepped foot in to Universal Studio's American Horror Story Horror Maze and Evan promptly lost his sh*t at one of his own characters? Here's a reminder incase you forgot...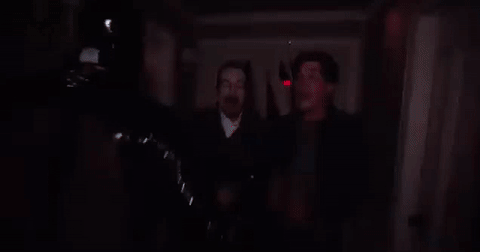 youtube.com
This year, the maze has been revamped to include the most horrifying aspects and characters of AHS: Roanoke, including The Butcher, the murderous nurses and of course, several men covered in blood wearing pigs heads on their own head.
The cast of AHS: Cult (Billie Lourd, Leslie Grossman, Billy Eichner and Colton Haynes to name a few) have all successfully made it through the maze at Universal but there's one cast member who we haven't seen go through one of the terrifying horror mazes before and that cast member is... Sarah Paulson.
Thankfully for us, Ellen DeGeneres exists and she sent Sarah into the AHS: Roanoke maze with Andy Lassner on her Show Me More Show and oh my god, it did NOT disappoint.

Ellen's Show Me More Show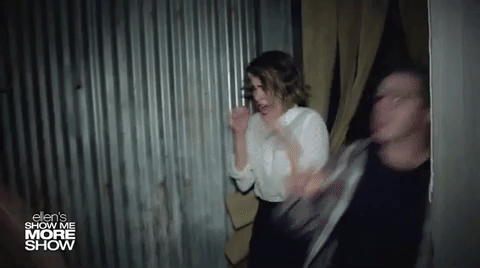 Ellen's Show Me More Show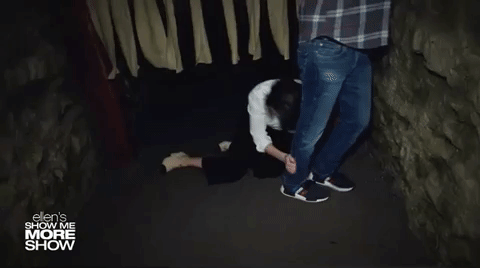 Ellen's Show Me More Show
Watch the entire video of Sarah in the maze and try not to cry of laughter.
____ ____ ____ ____ ____
Listen to the #PopBuzzPodcast with Bianca Del Rio right here or subscribe for free on iTunes to get new episodes sent straight to your phone every Friday.