Here's how Netflix's Sex/Life sex scenes are filmed
2 March 2023, 12:19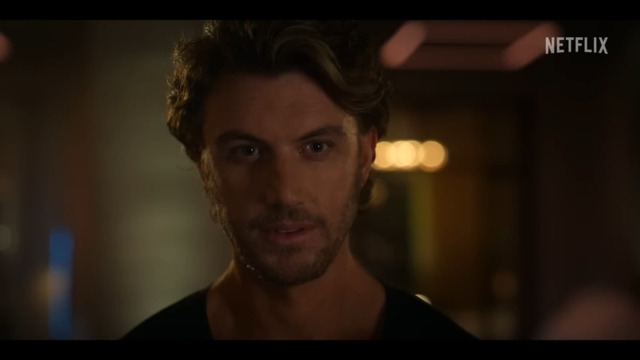 Watch the trailer for Sex/Life season 2
Are the Sex/Life sex scenes real? Here's how the cast and the intimacy coordinator worked together to create those spicy scenes.
Netflix's raunchy Sex/Life series might have been panned by critics and labelled "softcore porn" thanks to its spicy scenes, but that hasn't stopped viewers from tuning in to see just how realistic those sex scenes actually are.
According to Netflix's own stats, 67 million households watched the show in its first four weeks of release. Season 1 also ended up going viral on TikTok after Adam Demos' full frontal shower scene.
With the show's second season now airing on Netflix, viewers will no doubt once again be wondering how the hell the actors film all of those nude sex scenes. Because they are very naked, and very spicy... Even more so in season 2.
Thankfully, Sex/Life has its own intimacy coordinator, Casey Hudecki, who has shared exactly what goes into bringing those scenes to life on screen.
READ MORE: Here's how 365 Days' sex scenes are filmed
So, first of all, no, the actors are not having real sex on the show. Speaking to E! News, Hudecki revealed that the convincing scenes are all down to "camera tricks, like stunts."
"My job was to help create that illusion and to make sure the actors just had time and space to assess their own boundaries, how to build that chemistry and comfort level between them, and then be specific about how we're creating the illusion of sex," Hudecki explained.
In addition to the camera tricks, every single scene is written in full detail in the script, then choreographed and rehearsed so that actors know exactly what's going to happen in the scene.
On top of that, Hudecki added that a lot of padding and modesty garments were used in order to protect the actors during some of the more rigorous scenes: "We're doing it for hours sometimes. It can be very hard on the body."
READ MORE: Sex/Life showrunner addresses Adam Demos' full frontal shower scene in episode 3
In a previous interview with ET Online, series stars Sarah Shahi and Mike Vogel explained how they went about choreographing, rehearsing and then filming their sex scenes.
"[Our intimacy coordinator] did an incredible job. Every one of these scenes, prior to filming, was rehearsed," Mike explained. "There was not a hand out of place, there was not a move that was made that was not expected, so you can go into these scenes feeling completely protected, completely taken care of, and it allows you to concentrate more on the emotion and in what's happening with these characters knowing that there are no surprises coming your way."
Similarly, Sarah added: "We would rehearse on the weekends and we would discuss everything. We would discuss our comfort levels, where you can and can't put your hands, so that way on the day, there's no real surprises."
READ MORE: Sex/Life viewers spot huge continuity error in full frontal shower scene
Explaining what makes Sex/Life's spicy scenes seem a lot more real and convincing then a lot of other shows, Sarah said: "The other important detail, which in my opinion, is what really sets the sex on this show apart from other shows that I've seen is we would pay attention to the most minute things."
"For example, the breath, excuse me, how are the characters breathing in this sex scene? Is it more intimate and is it quiet and is it a lot more in each other's eyes and that eye contact or is it something that is more graphic and more wild? Because a lot of times, these sex scenes, they're not just sex scenes. They're informing the emotional states of the characters."
So now you know!
Evangeline Lilly & Kathryn Newton Try To Name Every Marvel Movie In 1 Minute | Quantumania