How A Clash With "Beronica" Shippers Actually Inspired This Riverdale Star To Come Out As Bisexual
20 April 2017, 11:51 | Updated: 8 May 2017, 17:09
"I'm very very new to the LGBT community"
Like many others, you probably came to know Shannon Purser through the cultural phenomenon that is Stranger Things. She played Barb on the show and now makes the occasional appearance as Ethel Muggs on the CW's Riverdale.
Shannon has mostly kept her private life private but, in an emotional note to fans, Shannon shared something hugely personal about her sexual orientation.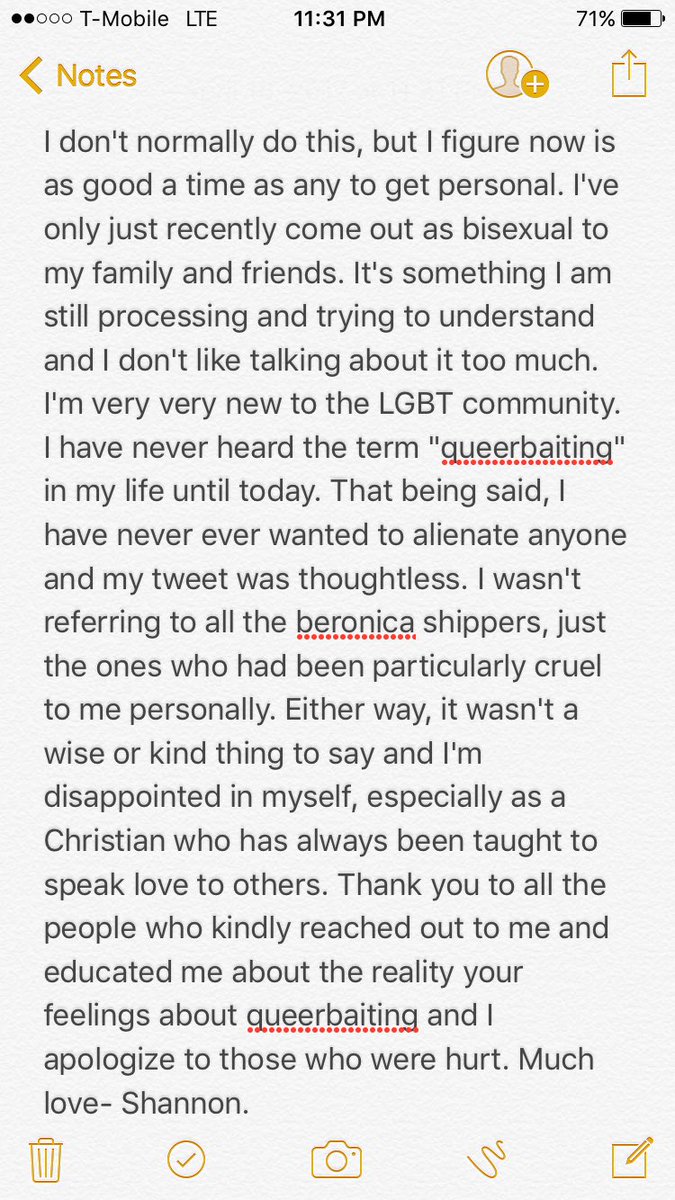 Shannon revealed that she recently come out as bisexual to friends and family and is "very very new to the LGBT community".This all came after some Riverdale fans accused the show of "queerbaiting" and pulled Shannon into the drama.
Ships are great, being horrible to people who don't ship your ship is not.

— Shannon Purser (@shannonpurser) April 18, 2017
The question of Riverdale's "queerbaiting" has been a huge point of contention for many. Some fans believe that writers of the show are signalling to same-sex narratives that will never actually come to fruition on the show. The prime example of this being "Beronica" (Betty and Veronica) who kissed in the first episode of the series, leading many to live in hope that the pair will one day become more than gal pals.
Shannon caught some heat after she sent a since deleted tweet to Cole Sprouse, lightly ribbing "Beronica" stans.
Shannon apologized for her tweet and clarified that she wasn't angry at people who shipped Beronica, just people who had been horrible to her.
Lemme clarify, not angry at beronica stans. Not even angry at rightfully upset beronica stans. Disappointed with hateful people. Peace

— Shannon Purser (@shannonpurser) April 18, 2017
via Instagram/Shannon Purser
As Shannon says, she's very newly out to friends and family and queerbaiting on television is actually a very complex issue. Congrats to her for coming out and engaging with fans on an issue they find important.
____ ____ ____ ____ ____
Listen to the #PopBuzzPodcast with Jon Bellion right here or subscribe for free on iTunes to get new episodes sent straight to your phone every Friday.