Sharkboy and Lavagirl are returning as parents in new Netflix film
29 July 2020, 14:30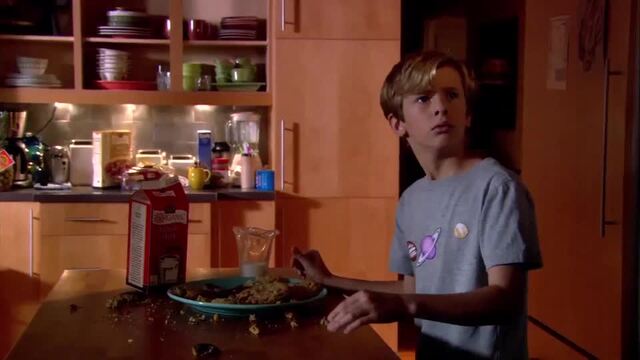 The trailer for The Adventures of Shark Boy and Lava Girl
Taylor Dooley is set to return as grown up Lavagirl but Taylor Lautner has not yet been confirmed to come back as Sharkboy.
Just when you thought you'd seen the last of your childhood favourite '00s superhero duo, Sharkboy and Lavagirl, Netflix is set to bring them back as adults.
Speaking during a ComicCon @ Home panel, Robert Rodriguez, director of the Spy Kids films and The Adventures of Sharkboy and Lavagirl, revealed Netflix asked him to make a brand new series of films following the success of his kids movies on the platform.
Sharkboy and Lavagirl are now set to return for a brand new Netflix movie called We Can Be Heroes – but this time, as parents. The film will see the iconic duo alongside their 6-year-old daughter, who has both Shark and Lava powers. It will revolve around 11 children of superheroes who try to save the world after their parents are kidnapped.
READ MORE: A SpongeBob Squarepants spin-off about Squidward is coming to Netflix
According to Rodriguez, the film is "almost like an Avengers superhero team but they all have kids. And the kids all have superpowers, but they don't know how to use them because they're all so young."
Now, it wouldn't be the same without the OG cast returning to reprise their iconic roles, would it? No! But we have both good and bad news on that front...
The good news is that Taylor Dooley, who played Lavagirl in the original film, will be returning. But the bad news is that, despite Rodriguez saying that "Sharkboy and Lavagirl will show up" in the film, it's yet to be confirmed if Taylor Lautner will be back.
Rodriguez also revealed that Priyanka Chopra and The Mandalorian's Pedro Pascal will also be joining the cast. Priyanka plays Ms Gradenko and Pedro plays an Antonio Banderas-type role.
Sharkboy and Lavagirl Return in Netflix's We Can Be Heroes, Says Robert Rodriguez
The movie has already been filmed, and Rodriguez is in the process of editing and scoring it right now. There's no release date just yet but it sounds like it could be ready for us by the end of the year.