Shrek 5 is in the works with original cast set to return
4 April 2023, 15:01 | Updated: 4 April 2023, 15:59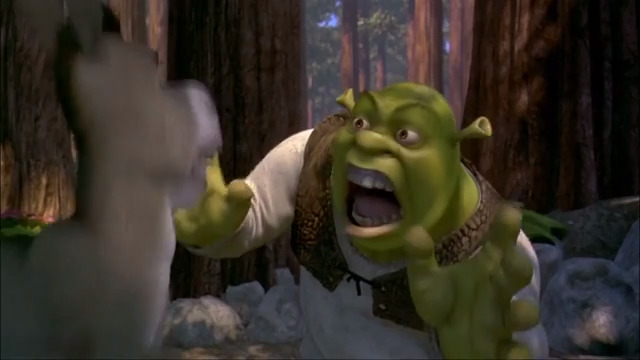 Watch the very first trailer for 2001's Shrek
Mike Myers, Cameron Diaz, Eddie Murphy and Antonio Banderas are all said to be returning for the fifth movie.
After 13 years, it's finally happening: Shrek 5 is officially in the works at Dreamworks.
Reported by Variety, Illumination founder and CEO Chris Meledandri is currently in the process of negotiating deals with the original cast of Shrek – including Mike Myers, Cameron Diaz, Eddie Murphy and Antonio Banderas – so they can return for the fifth movie in the beloved franchise.
While nothing has been confirmed in terms of the cast just yet, Meledandri has said that negotiations with the actors are going well: "We anticipate the cast coming back. Talks are starting now, and every indication that we've gotten is there's tremendous enthusiasm on behalf of the actors to return."
Earlier this year, Eddie Murphy expressed his desire to return as the voice of Donkey for Shrek 5, and maybe even a Donkey spin-off movie.
In a new interview with ETalk, Eddie was asked if he would ever consider playing Donkey again. "I'd absolutely be open. If they ever came with another Shrek, I'd do it in two seconds. I love Donkey," he said.
He then added: "They did Puss in Boots movies... I'm like, they should do a Donkey movie. Donkey is funnier than Puss in Boots!... I mean I love Puss in Boots but he ain't as funny as Donkey."
"No I really would. I would do a Donkey movie. I would do another Shrek. Dreamworks, they have to want to do it. Dreamworks, call me. I'm sitting and ready to do Donkey."
Speaking in his Variety interview, Meledandri responded to those comments from Eddie, adding that a Donkey spin-off is "without question" something they would be open to creating.
Antonio Banderas, who voices Puss in Boots also recently shared that he's down for Shrek 5, too. "I've done five movies now. There is probably gonna be another, and [Shrek] is probably coming back," he told Deadline.
Mike Myers also shared that if he "had to do one 'Shrek' a year he'd be thrilled" in an interview with GQ.
Read more Shrek news here:
ATEEZ Spill Their Secrets In 'The Tower Of Truth' | PopBuzz Meets