"Skam" Is Getting A US Remake But We're Not Sure It's A Good Idea…
4 January 2017, 14:03 | Updated: 8 May 2017, 17:09
The Norwegian teen drama will be heading to US screens later this year - but will you be watching?
It's official - Skam, your favourite Norwegian teen drama, is coming to the US.
It was announced last month that the web-savvy show will be adapted into an English language take, renamed Shame, with American Idol producer (and former Spice Girls manager) Simon Fuller at the helm.
Skam, NRK P3
But is removing Skam from its Scandinavian origins a good idea?
Sure, on the surface, providing a wider US audience with their own version of a gritty teen storyline with an active social media interaction seems like an obvious move. This is hardly the first time America has taken an overseas hit and tried to make its own version, sometimes successfully (The Office, Homeland, The Killing) but often less so (Skins, The Inbetweeners and remember what they tried to do to Doctor Who in the mid-90s?).
The Office, NBC
What's difficult is that everything about Skam seems so intertwined with its setting. The colour palette, themes on gender politics and character performances all seem tailor-made for the world created by Julie Andem inside Hartvig Nissen School. Similar settings may be found in the US but the magic formula might be somewhat harder to recreate.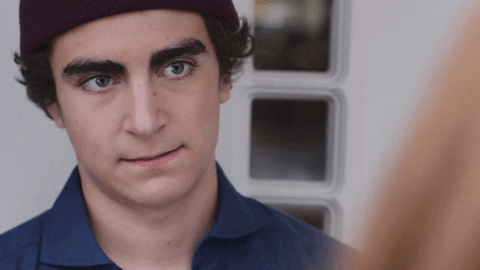 Skam, NRK P3
Then there is casting. Part of the appeal of Skam was that, at least to a wider audience, the cast was largely made up of relative unknowns. This paired with the individual character's real-life Instagram accounts added a sense of intrigue and mystery that took audiences by surprise.
Obviously, in the remake, any social media presence will quickly be revealed to be promo for Shame and there may be a temptation to use established acting names in order to guarantee a hit. Hopefully, if Fuller and the producers are smart, they will go for all newcomers and find new ways to employ social media rather than just copy what came before.
Skam, NRK P3
Finally, there's the obvious question on many fans lips - if the Norwegian version is already such a hit online that fans have already added their own English subtitles so other audiences can enjoy it, why bother making an English-language version at all? If the brains behind Shame have any sense, they will need to find a way to capture the essence of the show while creating their own narrative or else they'll risk constant, perhaps negative, comparison with the original.
What do you guys think? Let us know by voting below:
___ ___ ___ ___ ___
From Brendon Urie to The Vamps, here are the best bits from the #PopBuzzPodcast in 2016. Listen right here or subscribe for free on iTunes to get new episodes sent straight to your phone every Wednesday.