This 'SKAM' Fan Art Was So Good They Turned It Into An Actual Scene In The Show
One lucky Even and Isak shipper has seen their hand-drawn scene come to life in the latest episode.
SKAM, everyone's favourite Skandinavian teen drama series, has just returned for its fourth season, unveiling the first episode earlier this month much to the excitement of fans.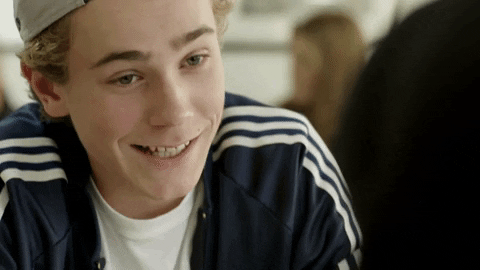 SKAM
But for one viewer, there was an extra surprise hidden in the ep after their fan art was picked up by the show's creator and turned into an actual scene.
Instagram: Eli_Skam
Instagram user Eli_Skam, aka Sookyng Hahn of South Korea, posted the above hand-drawn image featuring the characters of Isak and Even hugging while leaning against a van, joined by fellow stars Magnus, Jonas and Mahdi at the sidelines.
And now, in the first clip of the upcoming fourth season of the show, the characters are all spotted in the exact same outfits and situation as the original drawing.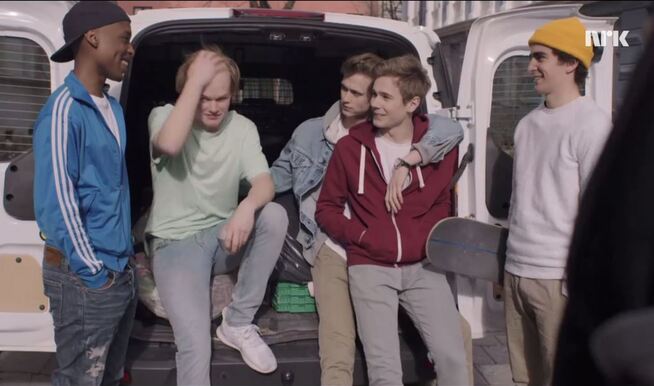 SKAM
It's as good as identical!
The original drawing was liked on Insta by series creator Julie Andem as well as David Sjøholt who plays Magnus. Speaking to Norway's biggest newspaper VG, Sookyng said she was so surprised by the trailer that she didn't quite believe it was legit:
"I didn't think it was real at first, so I became a little embarrassed. I have to thank Julie Andem for liking my drawing...Drawing is actually not one of my hobbies, but I wanted to see more of Isak and Even. That's the reason I started drawing them".
SKAM season 4 is airing now in Norway and a US remake is set to air later this year entitled Shame. More word on that as we get it.
____ ____ ____ ____ ____
Listen to the #PopBuzzPodcast with Scott Eastwood from Fast & Furious and Suicide Squad right here or subscribe for free on iTunes to get new episodes sent straight to your phone every Friday.