WATCH: The Slender Man Movie Trailer Is Here And It's Truly Terrifying
15 November 2016, 12:06 | Updated: 8 May 2017, 17:09
It's based on two teenage girls who stabbed their friend because of a meme in 2014.
Remember there was that meme about a tall, creepy man with no face, known as Slender Man, which then inspired two fourteen year old girls to stab their friend multiple times to prove he existed?
Yeah, well that's been made in a documentary by HBO. Watch the video below:
For those that are in need of a catch up, let us break it down for you from the beginning.
According to Know Your Meme, Slender Man began life in 2009. A 'paranormal pictures' photoshop contest was launched on the Something Awful Forums where contestants turned ordinary photographs into creepy-looking images through digital manipulation and then pass them on as authentic photographs on a number of paranormal forums.
On June 10th, Something Awful user Victor Surge (real name Eric Knudsen) posted two black and white photographs of unnamed children with a short description of 'Slender Man' as a mysterious creature who stalked children. The post is below.
It snowballed from there and the legend of Slender Man began to spread with fan art, videos and eventually video games being made.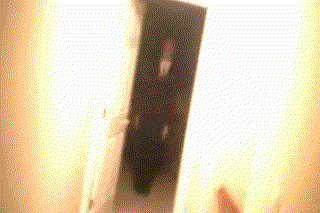 giphy
But the legend took an exceptionally dark turn in 2014 when Morgan Geyser and Anissa Weier brought their classmate, then-11-year-old Payton Leutner, out to the woods in Wisconsin and stabbed her 19 times. According to reports, the pair allegedly stabbed Leutner because they were trying to 'appease the Slender Man'. Miracously, Leutner survived.
Geyser has since been diagnosed with early onset schizophrenia but in in July this year a Wisconsin Appeals Court ruled that both she and Weier (now 14) would be tried as adults. The trial is still ongoing.
The documentary includes clips of interviews with both Geyser and Weier and, we're not going lie, it looks pretty disturbing. Where are the wholesome memes when you need them, eh?
BEWARE THE SLENDER MAN will air 23rd January 2017 on HBO.