This Leaked Email Shows How The 'Spider-Man' Movie Was Almost A Total Mess
28 July 2017, 13:21 | Updated: 28 July 2017, 13:44
Remember those leaked Sony emails from 2014? Well if they had been taken into account, the movies would look a hell of a lot worse...
Tom Holland's debut feature as the web-slinger himself, Spider-Man: Homecoming, has been an unbelievable success both critically and commercially, but things could have gone very differently if initial plans for the movie had come to fruition.
Twitter users have been remembering the leaked emails that came out when movie studio Sony was hacked back in 2014, revealing plans to promote the then soon to be released The Amazing Spider-Man 2 that were, um, not exactly the best ideas in the world.
Most famous of all was this email sent to producer Amy Pascal suggesting some ways they could make Spidey appeal more to millennials that included listening to EDM, using Snapchat and, um, Tough Mudder?

Twitter
Yikes.
For context here's an actual picture of the guy who sent that email: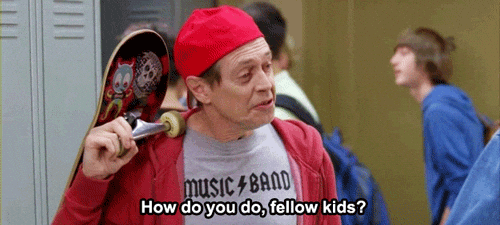 NBC, Universal
Anyone wanna listen to some EDM while we Snapchat our way through some Hot Yoga? Nope, didn't think so.
And now, as Tom Holland has conquered the world, social media users have been thanking god that Marvel got involved and ensured that these suggestions never, ever happened:
Sometimes I think back to this #SpiderMan email from the Sony leaks & get filled with joy that he's finally back at home with Marvel instead pic.twitter.com/TlGcpFTml4

— Cole Kuiper (@cmkuiper) May 25, 2017
on the whiteboard of this group think:

MILLENIALS:
what are they

— Michael Reyes (@MichaelReyes808) May 25, 2017
May 25, 2017
Turns out the way to get millennials to come see your movie is to just make it really good. Who knew?
We recently caught up with Tom Holland as well as his co-star Zendaya to put them through their paces in the PopBuzz Confession Booth.
You can check out our full chat with the Spider-Man: Homecoming stars in the video below:
____ ____ ____ ____ ____
Listen to the #PopBuzzPodcast with Louis Tomlinson right here or subscribe for free on iTunes to get new episodes sent straight to your phone every Friday.