Squid Game creator reveals why Gi-hun dyed his hair red
11 October 2021, 17:19 | Updated: 14 October 2021, 16:50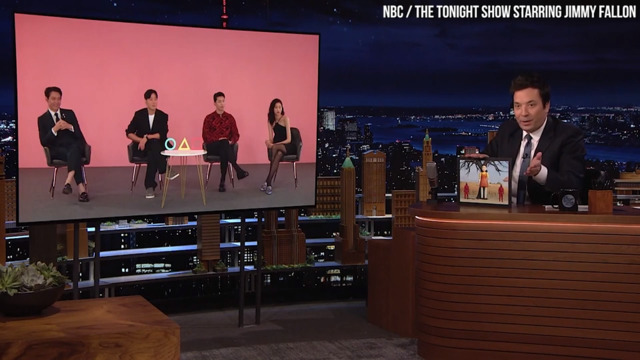 Squid Game's Jung Ho-yeon explains the Red Light, Green light doll's origins
Confused by Seong Gi-hun's red hair at the end of Squid Game? We finally know the meaning behind it.
Squid Game creator Hwang Dong-hyuk has opened up about the meaning behind Seong Gi-hun's red hair in the TV show.
There's no denying that Squid Game is a global phenomenon. The dystopian Korean drama has captivated the entire world and it's set to become the most-watched Netflix show of all time. Viewers can't get enough of the story of Seong Gi-hun, who unwittingly signs up to take part in a series of deadly childhood games to try to win an immense monetary prize.
READ MORE: Squid Game creator reveals real reason why Gi-hun didn't get on the plane
The series is filled with shock twists and turns but one thing which has confused fans is Seong Gi-hun dying his hair red.
WARNING: SQUID GAME SPOILERS BELOW
After winning Squid Game in the season finale and an entire year of not spending his prize money, Seong Gi-hun decides to dye his hair bright red. However, we're given no real explanation as to why this happens. Now, Squid Game creator Hwang Dong-hyuk has let slip what his reasoning was behind getting Gi-hun to change his hairstyle in the final episode.
In an interview with Zapzee, Hwang Dong-hyuk revealed: "I thought about this intuitively. Thinking about how Gi-hun should change his hair in a hair salon. I imagined being him and thought to myself, 'What is the colour that you would never choose to dye your hair?'"
He continued: "Then I came to the conclusion that Gi-hun would never dye his hair red. It would be the craziest thing for him to do. So I chose the colour and I thought it really showed his inner anger."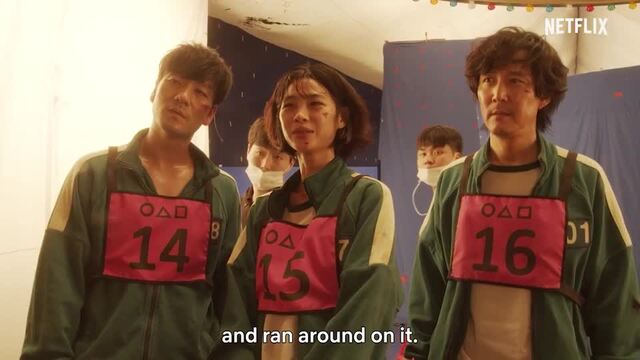 Squid Game promo reveals behind-the-scenes of the glass bridge game
In other words, there's no elaborate link to the show's plot. The red is simply an expression of Gi-hun's anger.
READ MORE ABOUT SQUID GAME: