There's A Reference To 'IT' In 'Stranger Things 2' & You Probably Didn't Even Notice
31 October 2017, 16:25 | Updated: 7 November 2017, 16:45
One eagle-eyed fan has spotted a sneaky connection to Pennywise that The Duffer Brothers have snuck into the dialogue.
Ever since Stranger Things 2 dropped on Netflix, fans have been putting together their own theories connecting the two seasons and hinting at what season 3 will bring.
But one particular theory has caught our eye that links together the series with that other awesome 1980s-infused sci-fi hit of 2017, IT.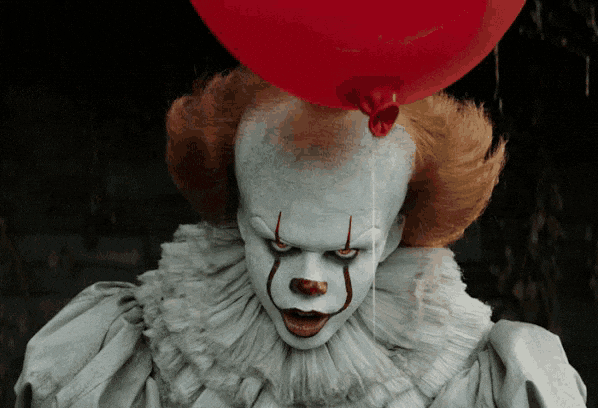 Warner Bros
Now, obviously, there's already a pretty big connection in that both casts feature Finn Wolfhard, playing the roles of Mike and Richie respectively, but now one fan has put forward their own link between the two stories that revolves around the character of Bob Newby.
Netflix
Bob, of course, tells Will that he was terrorised by a clown that would haunt his dreams as a kid, much like how Pennywise spooks out The Losers Club. As Stranger Things is set in the 1980s, Bob would have been a child back in the 1950s, when the original novel of IT is set. Finally, Bob says he is originally from Maine and IT is set in, you guessed it, the town of Derry in Maine.
Bob's parents are from Maine, and he was haunted by an evil clown when he was a kid which would've been in the late 50's #StrangerThings pic.twitter.com/G1SfJiCHRd

— Stranger Facts (@UpsideDownFacts) October 29, 2017
Mind. Blown.
The Duffer Brothers are known to be fans of Stephen King and were even in line at one point to direct the recent movie adaptation so we are pretty certain that this is a direct nod to the story of Pennywise hidden in the dialogue.
Oh, and as if that wasn't enough, here's a video clip of Finn Wolfhard saying the same line in both IT and Stranger Things 2:
Finn Wolfhard says the same line in both #StrangerThings and the movie IT pic.twitter.com/70RvYf1AwG

— Stranger Facts (@UpsideDownFacts) October 29, 2017
Awesome.
Stranger Things 2 is streaming now on Netflix. IT: Chapter Two is due for release in 2019.