A Stranger Things Cruise Is Happening And We 100% Ship It!
28 October 2016, 14:39 | Updated: 7 November 2017, 16:51
Demogorg-on sea!
Pack up your shades, buy a new set of swimwear and get ready to run around the deck to get away from the demogorgon - the Stranger Things cruise is on its way!
Newsarama reports that following in the footsteps of the Paramore cruise and Coachella's festival on a boat, the Stranger Things cast and writers will be taking to the high seas to meet and greet fans and discuss everyone's fave 1980s-themed alien-based TV spectacular.
Don't worry, we're pretty sure it won't turn "upside down"...
Setting sail January 19th-23rd 2017 out of Tampa, Florida, the Fan2Sea Cruise (see what they did there?) will include stops in Key West and Cozumel and feature appearances by Millie Bobby Brown, David Harbour, Caleb McLaughlin, Catherine Dyer, Randy Havens and Shannon Purser.
That's right, Barb is on the boat!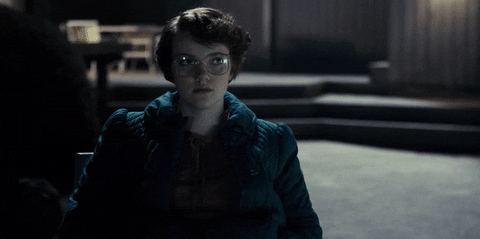 Netflix, Giphy
Justice for Barb!
There will also be comic writers and cast members and creatives from other notable shows and movies like The Walking Dead and Guardians Of The Galaxy.
Rethink Leisure
The company behind the cruise say they want to take away the normal rules of comic conventions with no long waits in line or dodgy food options:
We're looking to program activities for about 16-18 hours per day. We want you to be able to stay up late and grab some breakfast before the big stuff, so we're not programming anything before 10am most days. We're trying to provide enough entertainment for those who want it, with enough variety that everybody should find something great to do with their friends and fellow fans.

Stefan Lawrence, Rethink Leisure & Entertainment's Creative Director
We do love activities!
So, how much is this dream trip going to set you back? Ticket prices start at $399 including your convention pass, room and meals. VIP upgrades are also available if you're feeling like a true high seas baller.
Would you head to the Stranger Things cruise? Let us know below.
___ ___ ___ ___ ___
Listen to this week's #PopBuzzPodcast featuring The Chainsmokers right here on Soundcloud, or download for free from iTunes to get new episodes sent straight to your phone every Wednesday. You can also find us on AudioBoom or TuneIn - if that's what you're into.