Studio Ghibli share first look at new 3D animated film, Aya and the Witch
24 June 2020, 14:20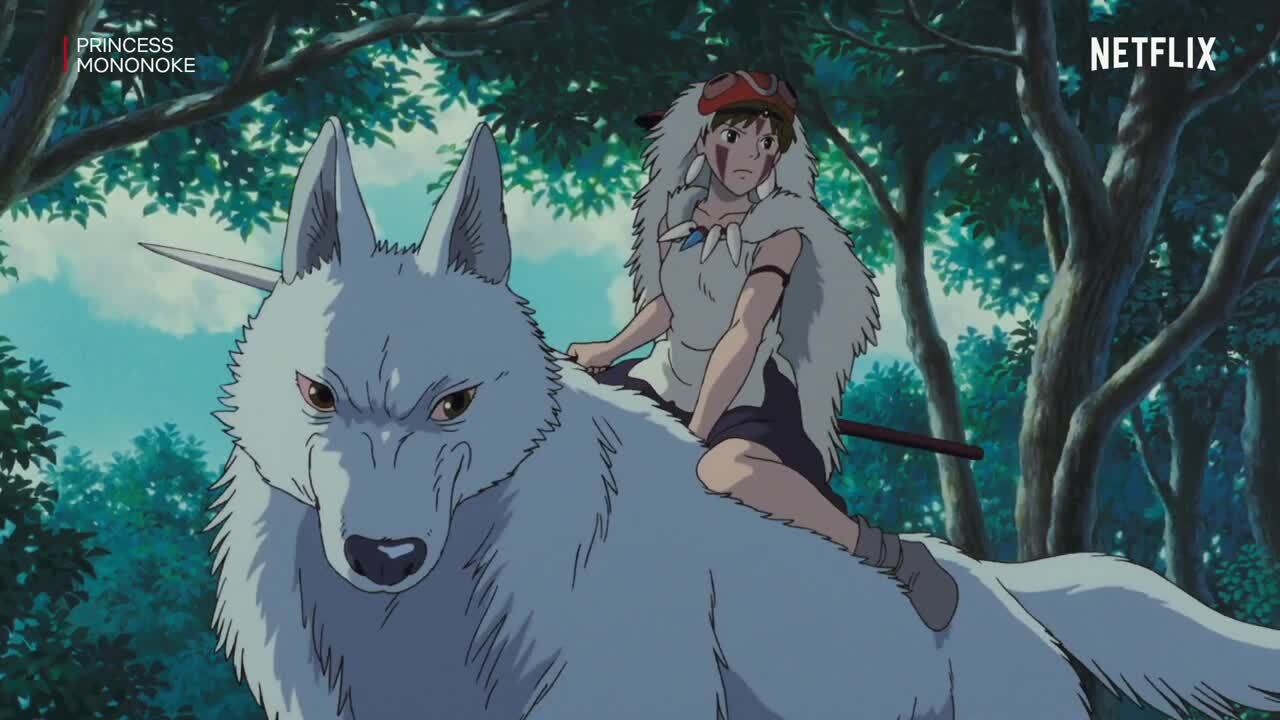 21 Studio Ghibli films are coming to Netflix in 2020
"I don't hate it but I don't love either. Their hand drawn films are better."
Studio Ghibli have just released the first look at new film, Aya and the Witch, but some fans aren't too thrilled about the departure from the animation studio's iconic 2D drawing style.
Directed by Gorō Miyazaki, Aya and the Witch is an adaptation of a novel by Diana Wynne Jones (writer of Howl's Moving Castle). The film is also set to usher in a brand new animation style for the legendary studio, as a 3D CG-animated feature.
READ MORE: Netflix add 21 Studio Ghibli movies to the platform
A handful of teaser images were published by Comic Natalie in June, and from the costumes right down to the details in the backgrounds, it looks incredible.
But upon seeing the teaser images, some long time fans of the Ghibli collection don't seem to be that excited by the change.
While the 3D animated style of the film is an exciting move, and a chance to showcase what the future might hold for the studio, fans are expressing concern over its departure from the signature 2D hand-drawn animation we all known and love.
Others, however, aren't too worried about it, saying that the film will still hold the same vibe and "good Studio Ghibli energy" regardless of the way it's animated.
I've been wanting to say this but Ghibli's classic animation has always remained a breath of fresh air not until Aya and the Witch. I know artists want to explore and reinvent their craft but this is just me- I still prefer the 2D animation. This feels strange and uncomfortable.

— reighn 🌧 (@reighnism) June 24, 2020
The first few images from the new Studio Ghibli film Aya and the Witch have been released. Studio Ghibli's first CG film really looks gorgeous! pic.twitter.com/AY3RneOAsQ

— Animated Antic (🎂 BIRTHDAY TODAY 🎂) (@Animated_Antic) June 19, 2020
Aya and the Witch (Aya to Majo) was announced as a selection of the Cannes Film Festival and will premiere later in 2020 in Japan through NHK Enterprises. There's no information about international release just yet. (Via Entertainment Weekly)
For those worried about the studio's foray into 3D animation, the good news is that there's another brand new 2D animated Ghibli feature on the way. How Do You Live?, directed by Hayao Miyazaki, will be hand-drawn in the classic Ghibli style.
What do you think of the new 3D CG-animated Studio Ghibli film?