This Major 'Suicide Squad' Cast Member May Not Be Returning For The Sequel
27 July 2017, 12:54 | Updated: 28 July 2017, 13:45
'Suicide Squad 2' is on track for a 2019 release but not everyone in the cast may be coming back for more...
The sequel to DC's Hot Topic-aesthetic supervillain movie Suicide Squad is currently in development, with a projected 2018 shoot and 2019 release date.
However, things should be slightly different this time around as not only is original director David Ayer moving on to other projects but now rumours abound that one of the central members of the cast may also be departing the franchise.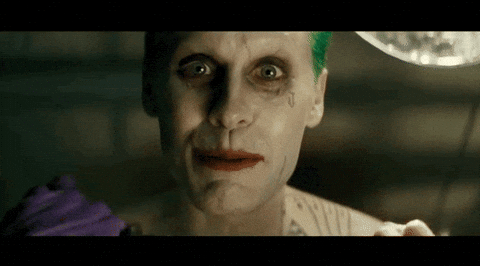 Warner Bros
Yes, Jared Leto may be about to step down as The Joker.
As Collider reports, the Oscar winner is currently circulating Bloodshot, another comic book franchise which would potentially clash with his prior commitments to the DC universe.
Plus, Jared was somewhat non-committall on the subject when questioned about the sequel by Entertainment Tonight:
"Talking about Joker [returning in 'Suicide Squad 2'] is like talking about Fight Club… it's the first rule. Unless you want to gargle your testicles, it's probably better to leave it."

What on earth does that mean dude?
Anyway, there have also been a lot of rumours about a stand-alone Harley Quinn and Joker pic being in development so who knows what is going on? We'll keep you posted.
____ ____ ____ ____ ____
Listen to the #PopBuzzPodcast with Louis Tomlinson right here or subscribe for free on iTunes to get new episodes sent straight to your phone every Friday.