Mel Gibson Might Be Directing "Suicide Squad 2" And WTF?
Pre-production on the supervillain sequel has officially started...
The sequel to last summer's supervillain epic/extended Hot Topic commercial Suicide Squad is in the early stages of development and now a surprising choice of director has been put forward...
Mel Gibson.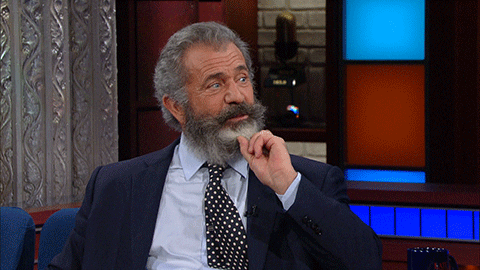 Giphy: The Late Show, CBS
Yep, that one.
According to The Hollywood Reporter, Gibson is in talks with studio Warner Brothers and is familiarising himself with the DC universe while he mulls over the project.
So why is he so interested? Apparently Mel has wanted to work with Will Smith for years and sees this as a good opportunity to do it.
Will and Mel actually wanted to do THE ACCOUNTANT years ago but old regime didn't want Mel but shows how much Mel want to work with Will

— Justin Kroll (@krolljvar) February 16, 2017
The first movie in the series was directed by David Ayer who has since posted online about his regrets, successes and how tough it was to deal with the heavy criticism thrown at the film.
Suicide Squad is currently sat at a 26% fresh rating on Rotten Tomatoes but still grossed over $745m worldwide.