Whoa, Did "Supernatural" Just Set The Date For It's Last Ever Episode?
8 September 2016, 12:03 | Updated: 8 May 2017, 17:09
Jared and Jensen... breaking devastating news and hearts at the same time.
Guys, we've got some news about a potential "Supernatural" series finale and we're shook.
In case you didn't already know, creator Eric Kripke had already dropped a series finale bombshell back at the end of Season 5 so after hearing this news we're about to break to you, you're gonna be sweating.
Jared Padalecki and Jensen Ackles spoke to Entertainment Weekly recently about the upcoming twelfth season and also happened to spill some details on the eventual fate of everyone's favourite ghost-hunting brothers and when exactly they feel like the right time to stop would be. Wait... WHAT?!
via giphy.com
While they're not ACTUALLY looking to hang up the keys to the Impala anytime soon, ~Padackles~ did have a fair bit to say about when they feel it would be the right time to give the Winchester brothers a break and they've got a nice round number in their minds. 300 episodes.
"If we don't make it to 300, I think Ackles and I will both be truly bummed," said Padalecki.
When we get to 300, I think [we] will think it might be time to say bye. There's a chance that changes, but we certainly do not take it for granted that we're going to make it to 300. I feel I've learned a lot from my friend Sam. I've learned a lot from my friend Dean. I want to tell that story as well as long as possible, but I don't want it to get too long in the tooth.

Jared Padalecki
Don't sweat it though, the guys are still committed to bringing you all that juicy "Supernatural" sh*t every week... until they get bored, that is.
I feel like if I ever show up to set and I feel like I don't care, or if I feel like he doesn't care, then that's the canary leaving the mine. To this day, I have not really ever sensed that from myself or him… They're paying us to bring that little bit of magic to what they wrote, and I still feel that magic today. The day that I don't feel that magic will be a very sad day, and I hope that day never comes. I'd like to get to 300 before that day comes.

Jensen Ackles
Ok so, 300 episodes - we can deal with that. As of right now, they're currently on 241 episodes and just about to head into the 23-episode long twelfth season. That means we would see the 300 episode mark at some point in 2018 during the fourteenth season, which could end up as a 13 episode wrap-up storyline.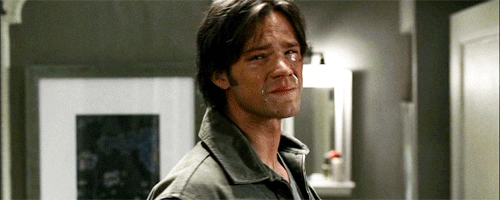 via giphy.com
Nothing is set in stone just yet but it's an option that's being considered by Executive Producer Robert Singer. However, as long as ratings stay consistent and Jared and Jensen are still loving life, then the show will continue to run for as long as it possibly can.
Wow. As long as we get a proper send off and two years to prepare ourselves for the series finale then we'll be fine. Right? RIGHT?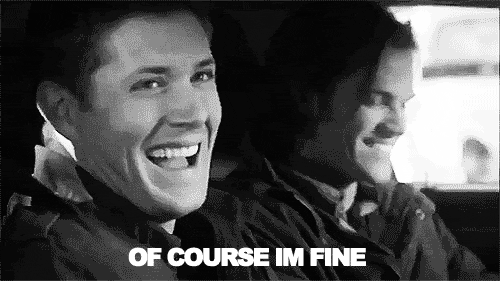 via giphy.com