"Supernatural" Is Getting Another Spin Off Inspired By Actual Fan Fiction
21 June 2017, 16:36
You grab the salt, we'll get the Holy Water.
Sound the alarms! There's another Supernatural spinoff happening and this time, it's actually the one we all wanted and deserve. Step aside Sam and Dean and make way for a bunch of kick-ass female hunters because what essentially started as fan fiction has almost come true. Kids, say hello to Wayward Sisters, your new favourite TV show.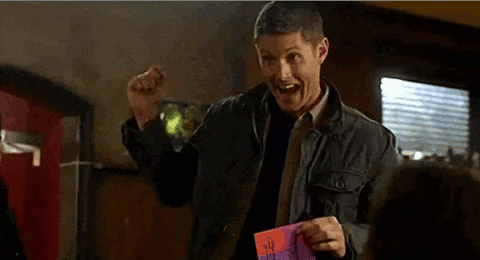 The CW
The new series will be focused on Sheriff Jody Mills and feature a bunch of girls who have all been orphaned by some kind of supernatural tragedy. They'll be mentored and trained by Jody and they'll become the show's ultimate hunting squad. The show will get its first "episode" in the form of a backdoor pilot episode in the thirteenth season of the flagship show.
The original Wayward Daughters started as a fan idea for a spin-off which then transformed into an online movement about female empowerment, diversity amongst the Supernatural characters and female fans of the show supporting each other. While it's not ~exactly~ the Wayward Daughters spin off that the fandom have been so passionate about, it just goes to show how important fan opinions and ideas about the show can have an effect.
The CW
Kim Rhodes, who plays Jody Mills, took to Twitter to thank for fans for essentially putting this whole concept out into the world.
1/? YOU did this. Your voices. Your presence. Persistence. Resistance. Joy. Rage. LOVE. You ARE DOING this. #WaywardSisters

— ΞXΓЯΞMΞ ҜIM (@kimrhodes4real) June 20, 2017
2/? And WE are doing this. @OfficialBrianaB @katramdeen @KathrynLNewton @robertberens @andrewdabb... this is a rising tide. #WaywardSisters

— ΞXΓЯΞMΞ ҜIM (@kimrhodes4real) June 20, 2017
3/3 There will never be enough ways or words to thank you. But I promise to try as long as I have breath. #WAYWARD #WAYWARDSISTERS

— ΞXΓЯΞMΞ ҜIM (@kimrhodes4real) June 20, 2017
And the fandom and fellow cast members are shook too.
THE FLOOR IS THE "WAYWARD SISTERS" SPINOFF pic.twitter.com/9KRIcD7m9q

— Sara• ACKLES SUPPORT (@JensenAcklesGod) June 20, 2017
A movement that started with women seeking representation and showing their presence in fandom resulted in a spinoff. #WaywardSisters

— (@unfenced_fire) June 20, 2017
Wow Wayward Sisters has just been announced and the fanbase has already accepted it! That's what happens when you use meaningful characters!

— HR (@HRZONE2) June 20, 2017
#WAYWARD SISTERS WAYWARD SISTERS WAYWARD SISTERS WAYWARD SISTERS WAYWARD SISTERS WAYWARD SISTERS WAYWARD WAYWARD SISTERS WAYWARD SISTERS WA- pic.twitter.com/HCMKhFiuqx

— The Kale Online (@TheKaleOnline) June 20, 2017
Finally! Congrats, @kimrhodes4real... Can't wait to see you kickass women showing us all how "badass hunter" is really done! https://t.co/z0tGFiongp

— Misha Collins (@mishacollins) June 20, 2017
THE POWER OF THE INTERNET!
The CW
____ ____ ____ ____ ____
Listen to the #PopBuzzPodcast with Camila Cabello right here or subscribe for free on iTunes to get new episodes sent straight to your phone every Friday.