Is Swarm's Andrea Greene a real person? The true inspiration behind the murderer explained
22 March 2023, 14:08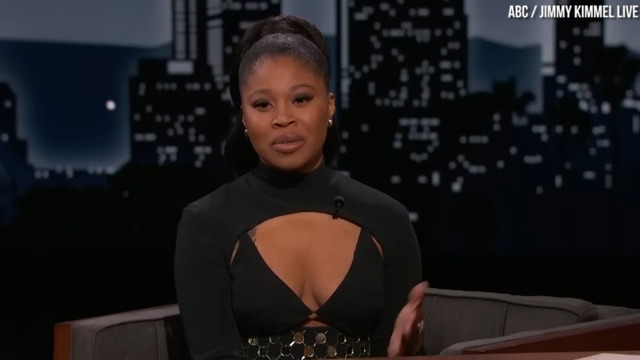 Dominique Fishback defends Dre in Swarm
Is Andrea Greene real? Did Andrea Greene get arrested? Where is Andrea Greene now? Swarm has sparked huge interest in a fictional serial killer.
Prime Video's Swarm has taken social media by storm thanks to its disturbing storyline that has clearly been heavily inspired by events involving Beyoncé and the Beyhive.
But instead of mentioning the superstar by name, the series follows Dre (Dominique Fishback), a super fan of a fictional musician called Ni'Jah. After one particularly traumatic event involving Dre's best friend Marissa (Chloë Bailey), Dre spirals and what follows is a nightmare of blood, lies and murder.
READ MORE: Is Swarm's Marissa Jackson a real person? The truth behind Chloe Bailey's character
Swarm doesn't hide behind the fact that it's inspired by real life events. In fact, it reminds audiences at the start of every episode. In episode 6, the series doubles down on the "not a work of fiction" reminders by presenting an entire episode as a true crime documentary about the murders.
Now, people are wondering if Dre, a.k.a. Andrea Greene, is actually a real person who committed all these murders.
Is Swarm's Andrea Greene real? Is Dre a real person?
Is Andrea Greene a real murderer?
Despite the clear "this is not a work of fiction" disclaimers that pop up throughout the series, Andrea Greene a.k.a. Dre is a fictional character.
She's not a real person, and is certainly not a real life serial killer who targeted people who spoke badly about their favourite artist. The character was not explicitly inspired by a member of Beyoncé's Beyhive either.
Andrea/Dre is not real, but the rumours, murders and events that she finds herself involved in throughout the show are real.
Speaking to the Los Angeles Times, co-creator Janine Nabers explained: "We did research for months to basically find events [between 2016 and 2018] that we could put our main character in. So it's really not a work of fiction. We've taken real internet rumors, real murders and combined them in the narrative of our main character, Dre. Not much is fabricated."
It's also pretty easy to see why viewers might think Dre is a real person, especially given the shift in genre during episode 6.
READ MORE: Is Swarm's phone number real? Here's what happens when you call 901-582-8002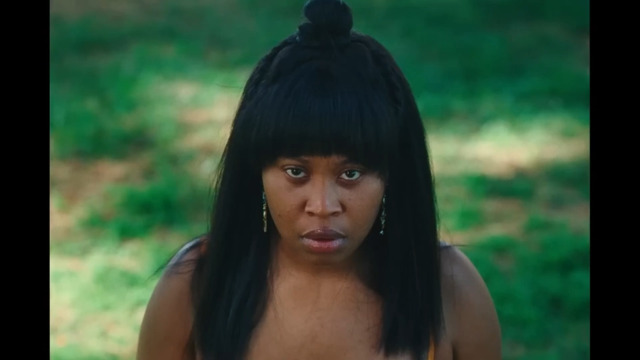 Swarm episode 6 explained: Is it a true story? Did Andrea Greene get arrested?
Episode 6 introduces a detective called Loretta Greene (played by Heather Simms) and the whole episode plays out as a true crime documentary-style investigation into a string of murders, and Andrea Greene's suspected involvement.
Different actors also portray various characters in this episode, adding to the confusion about whether or not we're now seeing the story through a "real life" lens.
It gets even wilder at the end of the episode when the real life Donald Glover, who co-created the series, pops up at the premiere of his other show Atlanta mentioning that he's currently working on a new series about the "Andrea Greene murders" with Chloë Bailey, Dominique Fishback and Damson Idris. That show, of course, is Swarm.
The final scene of the episode even plays out like a real life true crime documentary, asking viewers to call a number if they have any information on Andrea Greene. The show also uses photos of "Andrea" and "Marissa", prompting viewers to assume they're of the "real" Andrea.
As mentioned above, Andrea Greene is not a real person, so no arrests or police investigations have ever been opened involving her.
READ MORE: Swarm ending explained: Creator reveals meaning of Dre and Ni'Jah final scene
Is Marissa Jackson real?
Much like Andrea/Dre, Marissa is also a fictional character. However, there is a little more of direct real life inspiration behind her character.
Talking to Shondaland about the inspiration, Swarm co-creator Janine Nabers revealed that Marissa Jackson is based off the woman who was at the centre of the Beyoncé Lemonade rumour back in 2016.
On the night Lemonade dropped, rumours began circulating that "Marissa" had taken her own life because of the subject matter of the visual album. Janine added: "I'm from Houston, Texas, and my very best friend's last name is Jackson. There was a lot of texting between Houstonians being like, "Yo, who is this Marissa Jackson? Is this a true story?"
Read the true story behind the character of Marissa Jackson here.
Read more about Swarm here:
Scream 6 Cast Take On The Ultimate Ghostface Trivia Quiz | PopBuzz Meets