Is the cult in Swarm real? Billie Eilish's disturbing character was inspired by NXIVM
20 March 2023, 11:58 | Updated: 20 March 2023, 17:54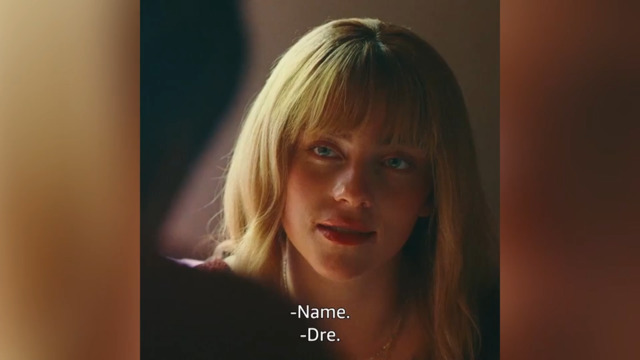 Billie Eilish makes her acting debut in Swarm
Swarm episode 4 stars Billie Eilish as cult leader Eva and her character is based on the controversial NXIVM cult.
Billie Eilish is being praised for her acting debut in Swarm but what you may not realise is her episode is based on a real cult.
In episode 4 of Swarm, Dre (Dominique Fishback) is invited to stay with a compound of mysterious white women. At first the group seem friendly and Dre befriends the group's leader Eva (Billie Eilish). However, it isn't long before it becomes evident that the group are a cult and Eva has sinister intentions. The episode ends with Dre running Billie over and escaping.
READ MORE: Is Swarm based on a true story? The real life Beyoncé rumour that inspired the series
Now, Janine Nabers who co-created Swarm has revealed that Billie's character was inspired by the NXIVM cult.
Who are NXIVM?
Discussing the inspiration behind Eva and her cult, Janine told Rolling Stone: "When you look at the time of the show's story, and the fact that there's a true-crime element of every episode, that element of Episode Four is NXIVM. They existed in New York — in Albany — and that was the period in our lives when they were preying on women."
Explaining the purpose of the episode, Janine said: "It's about the idea of a cult-like mentality of someone that can be your savior, and you see that reflected in music. That was always part of what that episode was going to be. We took the Keith Raniere character out of it because we really wanted to focus on the women."
Run by imprisoned racketeer and sex offender Keith Ranierre, NXIVM was a cult which focused on self-improvement and held personal growth seminars. The infamous cult was launched in 1998 and at one stage NXIVM had over 700 active members, many of whom were rich and famous.
In 2018, Keith Ranierre was arrested on charges related to sex-trafficking. He was later sentenced to 120 years in prison. HBO's 2020 series The Vow is a true crime documentary show that explores what happened in the NXIVM cult.
In the same Rolling Stone interview, Dominique Fishback, who plays Dre, praised Billie. She said: "She's so respectful of the craft. She came in with ideas, wanting to talk about it, being game to rehearse. I think she's wonderful. I'm such a fan of her as a person due to what I experienced with her on set."
Janine then added: "This show, in terms of women and violence, is so empowering for me, because you see it from such a masculine standpoint usually in the history of film and TV. To subvert that with this, and with Billie, was great."
Read more about Swarm here:
Scream 6 Cast Take On The Ultimate Ghostface Trivia Quiz | PopBuzz Meets